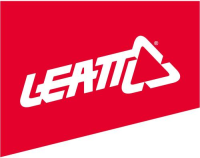 Date Posted: 12/12/2017
Marketing Event Administrator (Temp 7 Mos / Apr to Oct 2018)
United States

California

11 Western US States & BC Canada

1 year(s)

Contract

Not Available
Job Description
Under the guidance of the Leatt Marketing Manager, the Marketing Event Administrator promotes Leatt products, brand message and ethos at multiple bicycle, motocross and off-road events across the 11 Western USA states and BC Canada.

This is a partial year, temporary, non-employee, sub-contractor, field/event based position that will involve extensive long distance travel for months at a time.

Contract Dates are April 1 through late October, 2018.
(First 2 weeks will be prep work at the Leatt USA office in Santa Clarita, California.)

RESPONSIBILITIES:
• Working with the Marketing Manager, research and plan a logical event travel plan for the entire event season that fits Leatt's core market focus and budget.
• Attain working knowledge of the Leatt brand history, vision and mission, and successfully communicate this message to Leatt's consumers at multiple events.
• Become an expert in the features and benefits of Leatt products and successfully communicate the unique qualities of the products we offer to the event's consumer base.

Job Requirements
• A pleasant positive personality, professional manner and great communication skills along with the ability to prioritize and multi task is essential.
• Must have ability to work well both independently and as part of a team.
• The ability to travel for extensive periods of time, appearing at different events on a daily basis.
• This position requires a reliable, motivated, detail oriented, outgoing person, that is skilled with their hands, very resourceful, and extremely mechanically inclined.
• Document your adventure along with event presence in accordance with Leatt's brand guidelines on Leatt's various social media channels.
• Serve as the face of Leatt at multiple events, discover interesting and appropriate social media content to post, all while connecting with our team athletes and conveying the brand message.
• Create post race reports that include documenting overall Leatt layout, weather, type of event, pictures of all displays, booth location, data acquisition results and notes
• Must have a clean driving record and valid passport and be able to travel freely to and from Canada.

To apply, please submit your cover letter and resume via the Malakye Application Link below, or email to info@leatt.com. No calls or drop-ins please.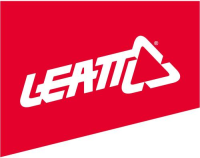 Date Posted: 12/12/2017
Marketing Event Administrator (Temp 7 Mos / Apr to Oct 2018)
United States

California

11 Western US States & BC Canada

1 year(s)

Contract

Not Available