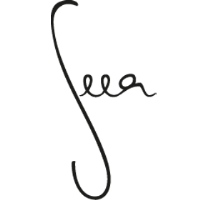 Date Posted: 11/20/2017
Product Coordinator / Product Developer
United States

California

San Clemente, CA

3 year(s)

Full-Time

Not Available
Job Description
Seea, a rapidly growing swimwear company, is looking for a Product Coordinator / Product Developer to join our growing family!

This position requires a minimum of 3 years of professional level experience. Please be sure to submit the following:
1. Resume
2. Portfolio
3. Salary Requirements

Please be sure to include your salary history / requirements, as resumes submitted without this info will not be considered.

ABOUT SEEA //
Seea makes innovative products that redefine the modern women's surf brand. Seea was founded to create high quality, domestically made swimwear that is both technically functional and uniquely stylish for surfing and other water activities. Our goal is for women to enjoy playing in the ocean worry-free, and feel like their natural elegance, beauty and personality is reflected in what they are wearing.

POSITION SUMMARY //
The ideal candidate would have technical expertise to advance Seea's product innovation, as well as a passion for swimwear, fashion, surfing and apparel manufacturing in general. The primary responsibility of the Product Coordinator is to manage the development process of product from design to final prototype, working directly with our designer and production manager.

As we are a growing company, this forward thinking position requires an extreme attention to detail, strong organizational skills, and the ability to effectively prioritize work flow throughout the development process, with the foresight to recognize and solve problems along the way.

KEY RESPONSIBILITIES //
• Manage the complete development process through production including lab dips, strike offs, fabrics, trims, fit samples, PP & TOP sample approval
• Manage / update the development and production WIP on a daily basis with a complete awareness of all sample deadline dates
• Create and manage the Seasonal Sample Calendar to ensure development is on time with production deadlines
• Create tech pack and product specs, maintain all records, style files, and samples associated with all products
• Submit lab dips and determine lead-times and costing with fabric mills
• Maintain strong cross-functional relationships with the design and production teams
• Communicate frequently with suppliers on updates to specs and standards
• Aid in interpreting design needs
• Create and maintain visual merchandising guides
• Ship packages to both domestic customers and overseas factories
• Be proactive, anticipate problems, facilitate problem solving, and address issues in a timely manner.
• Initiate new sourcing leads
• Take notes, organize, create, and maintain comments on new design fits
• Communicate with factories to resolve issues with fit, construction, and TOP quality.
• Measure, document, wash, test, and tag incoming development samples.
• Collaborate with production manager for trim, send-out, and any related items.
• Organize, document, and maintain inventory status of trims and fabrics.
• Assist with fittings and photoshoots take notes and record them on system.
• Organize sample room and trim library.
• Travel to local vendors.
Job Requirements
EDUCATION & EXPERIENCE //
• Bachelors Degree in Fashion Design or equivalent minimum 3 years of experience in related areas.
• Experience and knowledge of garment construction.
• Flat sketching expertise.

SKILLS & JOB REQUIREMENTS //
• Must have excellent communication and organizational skills.
• Proficient in Illustrator, Microsoft Excel, Word, and Photoshop.
• Knowledge of PLM is a plus.
• Able to independently manage product of moderate to high complexity with minimal supervision.
• Must have good time management and organizational skills. Detail-oriented with excellent follow up skills. Must have the ability to handle multiple tasks efficiently.
• Demonstrate a solid understanding of fit, garment construction and of the manufacturing processes.

TO APPLY // Please submit your resume and portfolio through Malakye.

** NOTE: Please be sure to include your salary history / requirements, as resumes submitted without this info will not be considered.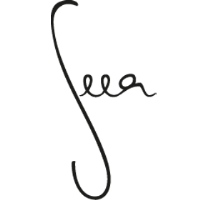 Date Posted: 11/20/2017
Product Coordinator / Product Developer
United States

California

San Clemente, CA

3 year(s)

Full-Time

Not Available