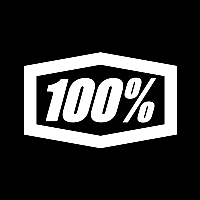 Date Posted: 11/22/2017
Outside Sales - Factory Representative - Bicycle
United States

California

San Diego, CA, Southern California

3 year(s)

Full-Time

Not Available
Job Description
Opportunity for an Outside Sales - Factory Representative to join our fast-growing business designing and distributing an industry leading collection of premium goggles, performance and active lifestyle sunglasses, helmets, gloves and sportswear that is designed specifically for today's demanding rider in the global Mountain Bike, Cycling and Motocross markets.

The position reports to the National Sales Manager and will work as the 100% Factory Rep for the Southern California region in the Bike/Cycling Dealers category. The Factory Rep will be responsible for developing the business and all day to day sales and marketing within the Southern California region with a focus on "Count and Fill" with all bike channel products in active accounts.

Responsibilities:
Oversee day to day sales operations of the Southern California region, ensuring customer accounts are enaged, serviced and up to date on current products and opportunities.

Visit accounts regularly, ensuring "Count and Fill" is completed on a regular schedule for all 100% products - driving sell through and reorders. (weekly, monthly, or other schedule based on specific accounts).

Build key relationships with all accounts.

Develop and delivery educational programs and information on the 100% product line, promotional calendar, brand support, news, events and more

Placement of relevant POP and new POP as available.

Clean and merchandise 100% products and marketing assets within each 100% account.

Deliver on budgeted sales goals on a monthly, quarterly and annual basis.

Maintain customer data, orders and other information within CRM and ERP systems

Open New Accounts in regional areas or segments that require expansion.

Perform retail clinics and train retail employees on all 100% bike channel-specific products.

Assist in retail marketing and grass roots events (key events and activations where and when needed).

To apply, please submit your cover letter and resume via the External Application Link below.
(A new tab/window will open to take you off-site from Malakye to continue the Application process.)
Job Requirements
The ideal candidate has an enthusiasm for the bike industry as well as previous outside sales experience.

A proven track record in sales, specifically new door acquisition and previous sales experience in the Southern California region is a must.

They must be able to successfully operate in a growing and evolving organization, handle multiple priorities and work closely with peers to achieve success.
Perks
100% provides an attractive work environment and benefits including:
Medical and dental insurance, Life and long term disability insurance, 401k with company matching contributions, Paid vacation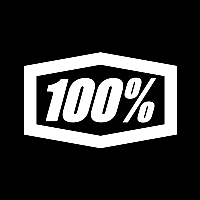 Date Posted: 11/22/2017
Outside Sales - Factory Representative - Bicycle
United States

California

San Diego, CA, Southern California

3 year(s)

Full-Time

Not Available