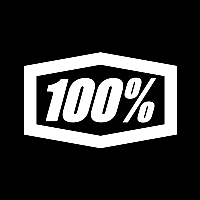 Date Posted: 5/13/2018
Brand and Merchandising Coordinator
United States

California

San Diego, CA

2 year(s)

Full-Time

Not Available
Job Description
Opportunity for a Brand and Merchandising Coordinator to join our fast growing business designing and distributing an industry leading collection of premium goggles, performance and active lifestyle sunglasses, helmets, gloves and sportswear designed specifically for today's demanding rider in the global Cycling, Mountain Bike and Motocross markets.

The position reports to the Brand Director and will be responsible for both executing on individual programs and assisting with larger programs within the department - including photo shoots, event and trade show development, product and sales collateral and other sales, marketing and merchandising assets. The Brand team plays a critical role managing communication and assets working with the Product Development, Design, Sales, and Marketing departments.

Your effort will be focused on advancing the 100% brand direction with an emphasis on collaboration and teamwork across multiple departments. Candidate should have previous experience developing and executing on programs in a branded consumer product environment and a passion for the work required to build a great brand.

Duties & Responsibilities

Coordinate new product launches ensuring that marketing, media and distributor partners receive materials and product in advance

Copywriting for product descriptions, marketing materials and press releases - for print and online needs

Prepare product and materials for tradeshows, events, photo shoots, and meetings

Prioritize tasks and take ownership of various projects and communicate with other members of the team to complete assignments on time and accurately

Manage events and tradeshows, including planning, logistics and execution to build brand awareness and ensure the brand is represented at the highest level

As needed support events and tradeshows directly, including some travel and weekend/evening work as events require

Assist in planning and execution of photo shoots

Coordinate work in progress schedule to manage and track design projects

Communicate proactively with all supporting teams - design, marketing, product development, and sales ensuring all requirements are understood and materials are available as they are completed

Other projects and tasks as required to "get the job done" within an entrepreneurial and fast growing team

To apply, please submit your cover letter and resume via the External Application Link below.
(A new window / tab will open to take you off-site from Malakye to continue the Application process.)
Job Requirements
Undergraduate degree in marketing, communications, design or similar discipline OR equivalent on the job experience

Excellent communication skills, both verbal and written; proven success writing for external distribution

Strong organizational skills with attention to accuracy and detail

Ability to prioritize tasks and meet deadlines in a fast moving, challenging environment

Tech savvy - able to help implement and manage data systems, file sharing and other tools for organizing assets and sharing as needed with both internal and external stakeholders

Strong technology skills including ability to organize shared files for internal and external use, Microsoft Office and Google Apps. Experience with Adobe Creative Suite a plus.

Must be able to work effectively across multiple functions with colleagues, customers and vendors across the US and Internationally

Flexible and able to quickly and effectively change priorities and direction

Enthusiasm and passion for active lifestyle, particularly two wheeled sports a big plus!

Perks
Medical and dental insurance
Life and long term disability insurance
401k with company matching contributions
Paid vacation
Employee discounts on 100% products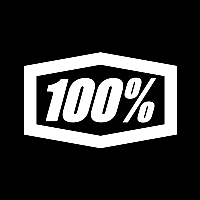 Date Posted: 5/13/2018
Brand and Merchandising Coordinator
United States

California

San Diego, CA

2 year(s)

Full-Time

Not Available