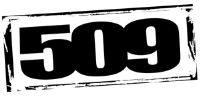 Date Posted: 5/25/2018
Inside Sales Representative
United States

Washington

Spokane, WA

1 year(s)

Full-Time

Not Available
Job Description
The Inside Sales Team is the most frequent point of contact for our dealer base.

The Inside Sales Representative is responsible for managing the sales and service in their assigned territory in partnership with the Outside Account Manager for the territory. The right person for this job has a mix of high energy, attention to detail and a dedication to providing best in class service.

Each Representative answers inbound telephone calls, makes outbound sales calls, and responds to communications from our North American retailers regarding sales, product, delivery and inventory.

Duties & Responsibilities:
• Focused outbound tele sales of 509 Products to an established but growing dealer base. Must be able to close sales and provide detailed call reports on a weekly basis.
• Must be able to establish short and long term strategies for a territory that both mirror and lead the 509 brand direction.
• Support assigned Outside Sales Representatives in the growth and overall management of assigned territory.
• Places sales and service calls to existing territory dealer base on a daily basis. Assess individual dealer needs and suggest how 509 products can meet their requirements.
• Identify new business opportunities and establish contacts with prospective customers.
• Enter sales orders and ensure timely shipments by actively managing order pipeline.
• Assist dealers with inventory analysis and make suggestions for improving inventory.
• Meet and exceed monthly revenue goals and product quotas as established.
• Work with dealers to establish access to dealer B2B site while maintaining relationships through effective customer service.
• Enforce and support 509's MAP policy and protect the Brand image.
• Attain working knowledge of 509 brand history, image and mission, and successfully communicate this message to your dealer base.
• Attain expertise in the features and benefits of 509 Products and successfully communicate the unique qualities of the products and services we offer.
• Handle administrative duties, such as maintaining an outbound call schedule, managing booking orders, backorders, resolving shipping errors, processing RA's and general order entry as required.
• Utilize sales metrics, complete market research reports as required for brand and territory development.

Position deals with a variety of problems and sometimes has to decide which answer is best.
The question/issues are typically clear and requires determination of which answer (from a few choices) is the best.
• Interpret and/or discuss information with others, which involves terminology or concepts not familiar to many people; regularly provide advice and recommend actions involving rather complex issues. May resolve problems within established practices.
• Provides occasional guidance, some of which is technical

To apply, please submit your cover letter and resume via the External Application Link below.
(A new tab / window will open, taking you off-site from Malakye to continue the Application process)
Job Requirements
Qualifications:

• Successful candidates are goal-oriented, outgoing, motivated, persuasive, able to multi-task and possess a desire to learn.
• Must have ability to work well both independently and as part of a team.
• Up to 25% travel to attend key shows, events, races and support dealer open houses.
• A pleasant personality, professional phone manner and great communication skills along with the ability to prioritize tasks is essential.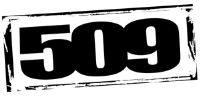 Date Posted: 5/25/2018
Inside Sales Representative
United States

Washington

Spokane, WA

1 year(s)

Full-Time

Not Available