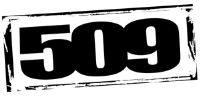 Date Posted: 5/22/2018
Technical Designer
United States

Washington

Spokane, WA

2 year(s)

Full-Time

Not Available
Job Description
The Technical Designer for 509 will be responsible for directly managing all aspects of the development of multiple products across multiple categories, from design hand-off to final pre-production prototypes. This position requires driving and developing products to achieve 509's quality standards.

This position will own the process of building, maintaining, and establishing Revision Control of Tech packs, and detail communicated to the Factories. Responsibilities also include product labeling and organization for all Milestone meetings, collaboration with both PLM, design and development staff to accomplish line plan target revenue and margin goals. Monitor Timelines on all projects from design hand-off to production approval and coordinate all tasks with the category team.

Duties and Responsibilities
• Collaborate with Product Development Manager and Design team in the following:
• Contribute ideas for construction, materials and components to enhance functionality, aesthetics, fit and margin.
• Adhere to product/seasonal timeline by scheduling Fit and Construction meetings on a regular basis.
• Oversee the creating, manipulating and modification of technical drawings of owned category products, using Adobe Illustrator and PLM system, based on the Product Brief driven by Product Line Managers (PLM).
• Using input from PLM and Design, will oversee the creation of technical packages, containing accurate technical drawings, bills of material, construction, implement packaging requirements from marketing and other technical information to be used by factories in calculating costs and producing products. Revision control is essential.
• Together with the Design and PLM groups, the Technical Designer will review prototypes and pre-production samples against technical packages and oversee the formulation, feedback and corrections needed from the factory for future prototypes.
• Communicate with Factories, and Suppliers, using tools like Technical writing skills, drawings, diagrams, spreadsheets, and project-based tools.
• Support and assist Design in establishing all product specifications required in the Tech Pack.
• Familiar with materials and fabric, cut & sew knowledge to improve quality, fit and function.
• Serves as a proactive conduit between the designer and sourcing throughout the development of product.
• Accountable for staying on calendar, adhering to process, prototype evaluations, accuracy of the Technical Data Package and follow through on accuracy of sales sample and production data packages
• Oversees the creation of documented evaluations of each prototype against its agreed product specification, tracking all comments, changes and specifications during the stages of evaluation.
• Help team to deliver all category products to a specific target FOB
• Proactively communicate with internal team, contractors, Manufacturing Facilities, Sourcing team, and material management staff during the entire development process;
• Oversee the documentation of consumption into Bill of Materials
• Accomplishes all tasks as appropriately assigned or requested and within timeline constraints

Working conditions
• Responsibilities require working evenings and weekends, with little or no advanced notice.
• Reasonable accommodations may be made to enable individuals with disabilities to perform the essential functions.
• Travel internationally and domestically, may be required

Physical requirements
• Must be able to stand or sit for long periods of time.
• Must be able to multitask through stressful situations.
• Must be able to lift product boxes up to 35lbs.
• Maintain a current Passport is required.

Key Measurables
• Consistently schedules and assists with Fit Session and Construction Meetings and proper note taking of comments and decisions.
• Maintains R&D and SMS "Build-view" on PLM Software.
• Execution and adherence to Timelines
• Consistent PLM Software maintenance
• Adheres to Fit & Size Standards
• Adheres to Key Responsibilities throughout the Development Timeline.
• Successfully leads Fit & Construction Meetings. • Successfully organizes products for all line reviews and sales meetings.
• Must be aware of Team Environment and adjusting work schedule to help meet the needs of other team members.
• Must document and drive product and timeline change if necessary.
• Maintaining up to date Bill of materials with consumption
• Maintaining up to date Size Spec and pattern fit
• Maintain all facets of PLM software for each product.
o Fiber Content
o Colorway log
o Sample building
o Sample dates
o Evaluation completion dates
o Lab Dip Log
o Size Charts
o BOMs
o Tech Packs
o CBD Upload
o Document storage
o WBS/Timeline maintenance
• Development of colors for fabrics and trims
• Regular, daily communication with manufacturing facilities
o After hours Skype calls
o Sample evaluation comments
o Garment measurements
o Color approvals
o Construction recommendations based on standards
o Drive manufacturing facilities to adhere to the timeline
• Schedule pre-work sessions prior to initial and final line reviews
• Track samples following WBS standards
• Work on special projects/marketing concepts as they arise.
• Available for product training for other departments.

To apply, please submit your cover letter, resume, and portfolio/link via the External Application Link below.
(A new window / tab will open on your browser taking you off-site from Malakye to continue the Application process.)
Job Requirements
Qualifications:
• Provide advice and recommend actions involving complex issues regarding product development.
• Resolve obstacles within established processes and timeline.
• Provide technical product guidance.
• Ability to communicate with all departments, vendors and factories.
• Ability to multi-task.
• Must present self in a professional manner and show consistent Executive Acumen.
• Must adhere to professional email etiquette standards.
• Must be open to receive and discuss feedback from peers and upper management.
• Ability to adapt to an ever-changing work environment.
• Ability to work well in a team environment.
• Ability to achieve results under pressure.

Education/Experience:
• Bachelors' Degree in design, or Industrial Design, or equivalent expertise in related area with a minimum of 2 years' experience.
• Strong computer skills. Adobe Illustrator, Microsoft Office and Photoshop are required.
• Strong ability to adhere to deadlines is a must.
• Delivers accurate data on-time and in-full.
• Knowledge of apparel fit/construction and costing.
• Excellent written and oral communication skills.
• Advanced apparel/product knowledge and ability to research and know global markets and competition is preferred. • • Must be able to present products professionally in front of large groups of people.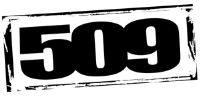 Date Posted: 5/22/2018
Technical Designer
United States

Washington

Spokane, WA

2 year(s)

Full-Time

Not Available