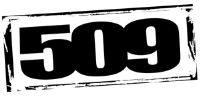 Date Posted: 5/16/2018
Sales and Events Coordinator
United States

Washington

Spokane, WA

2 year(s)

Full-Time

Not Available
Job Description
Job Title: Sales and Events Coordinator
Department/Group: Domestic Sales & Marketing
Reports to: Global Sales Director

Travel Required

ESSENTIAL FUNCTIONS
The Sales and Events Coordinator is the most frequent point of contact for our end consumers and a very important link to a strategic portion of our dealer network. The Sales and Events Coordinator is responsible for managing our snow and our off-road trade shows and events in partnership with our national sales team and the outside account managers for the corresponding territories. The right person for this job has a mix of high energy, attention to detail and a dedication to providing best in class service. Our Coordinator is responsible to help educate and inspire end consumers while pursuing and protecting our business at a multitude of sales and marketing events.

JOB DESCRIPTION
• Extensive travel throughout the United States & Canada.
• DOT Certification to drive company vehicles with trailers, RZR's, Snowmobiles, etc.
• Must be experienced and comfortable in driving cross-country in full size pickup trucks hauling large event trailers.
• Must possess a passport & clean criminal and driving record in order to travel into Canada.
• Must be able to establish short and long-term strategies for an effective tour strategy that both mirror and lead the 509 brand direction.
• Support assigned Outside Sales Representatives in the growth and overall management of assigned territory through tour events and promotions.
• Fulfill sales and service calls to existing territory dealer base and end consumers at various events. Assess individual dealer needs and suggest how 509 products can meet and exceed their requirements.
• Identify new business opportunities and establish contacts with prospective customers. Complete warm transfers to Sales team helping win new business.
• Assist Territory Reps and Dealers with inventory analysis and make suggestions for improving inventory availability for maximum effectiveness at events.
• Meet and exceed event revenue goals and product quotas as established.
• Enforce and support 509's MAP policy and protect the Brand image.
• Attain working knowledge of 509 brand history, image and mission, and successfully communicate this message to end consumers and dealer base.
• Attain expertise in the features and benefits of 509 products and successfully communicate the unique qualities of the products and services we offer.
• Handle administrative duties, such as event contracts, travel reservations, car rentals, accommodation, food, beverage and promotional campaign implementation.
• Maintain fleet of vehicles & trailers. Ensure all are in working order and meet all safety requirements. Must complete equipment status check list upon returning from each event.
• Full responsibility and ownership of all event-related assets including displays, merchandising, product samples, etc. (Including full booth setup at events.)
• Must have experience and ability to fully manage event inventory for resale. Using our WMS system with scan guns and completing cycle counts after each event.
• Full responsibility to keep event assets organized and accounted for in our warehouse while not attending shows. • Utilize sales metrics, complete market research reports as required for brand and events development.
• Organize and manage volunteers, athletes, and related help to ensure each event is properly staffed.
• Successful candidates are goal-oriented, outgoing, motivated, persuasive, able to multi-task and possess a desire to learn.
• Must have ability to work well both independently and as part of a team.
• Up to 75% travel to attend key shows, events, races and support dealer open houses.
• While not traveling, must work in-office supporting internal sales efforts.
• A pleasant personality, professional phone manner and great communication skills along with the ability to prioritize tasks is essential.

To apply, please submit your cover letter and resume via the External Application Link below.
(A new window / tab will open on your browser taking you off-site from Malakye to continue the Application process.)
Job Requirements
KNOWLEDGE AND SKILLS
• A combination of education and experience in promotional activities a plus.
• Experience with, and passion for the Powersports industry is preferred.
• Computer proficiency in Excel, Word and Outlook with strong interpersonal skills required.
• Working knowledge of NetSuite ERP system, a plus.
• Superior customer service and sales skills preferred.
• Must be a team player and willing to assist in other areas such as logistics and inside service.

COMPLEXITY/PROBLEM SOLVING
Position deals with a variety of problems and sometime must decide which answer is best. The question/issues are typically clear and requires determination of which answer (from a few choices) is the best.

COMMUNICATION / INTERPERSONAL SKILLS
• Interpret and/or discuss information with others, which involves terminology or concepts not familiar to many people; regularly provide advice and recommend actions involving rather complex issues. May resolve problems within established practices.
• Provides occasional guidance, some of which is technical.

WORKING CONDITIONS/PHYSICAL EFFORT
Responsibilities regularly require working evenings and weekends, sometimes with little advanced notice.
Reasonable accommodations may be made to enable individuals with disabilities to perform the essential functions.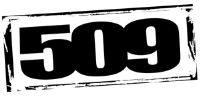 Date Posted: 5/16/2018
Sales and Events Coordinator
United States

Washington

Spokane, WA

2 year(s)

Full-Time

Not Available