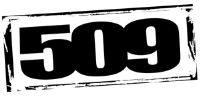 Date Posted: 5/25/2018
Marketing Specialist
United States

Washington

Spokane, WA

2 year(s)

Full-Time

Not Available
Job Description
Job Title: Marketing Specialist
Department/Group: Marketing
Reports to: Brand Director

Travel Required

ESSENTIAL FUNCTIONS
509, an exciting and rapidly growing outdoor powersports brand, is looking to add a highly creative Marketing Specialist to the team! With an e-commerce & digital focus, the Marketing Specialist will provide vital marketing strategy execution to help build upon and maintain the growing 509 brand to its many diverse audiences.

The Marketing Specialist will focus their efforts on supporting and maintaining two key marketing channels of business: (1) Social Media and (2) Athlete Influencers. This includes management of 509's 1,000,000+ social media followers on Facebook, Instagram, Snapchat, and Youtube.

JOB DESCRIPTION
• Work with 509 team to assist in creating an annual, multi-season marketing strategy. Ensuring consistency in brand message and presentation while driving measurable results.
• Work directly with sales & product teams to identify key products and initiatives to integrate into annual marketing strategy.
• Full creation & ownership of annual marketing calendar. Ensuring key strategies are properly executed and ensuring results exceed expectations.
• Full responsibility of entire social media strategy execution with an emphasis on growing our social following and increasing engagement to drive ecommerce and B2B sales results.
• Manage paid social media advertising strategy. Adhering to budget and continually measuring ROI to find cost efficiencies. Provide weekly and monthly advertising summary reports to management.
• Manage all PPC, remarketing, banner, print, and related paid marketing campaigns.
• Play a vital role in actively managing and developing our newly created offroad social media pages. Finding growth opportunities to build Offroad to 1,000,000 followers by 2023.
• Actively review & manage all 509 social media pages, providing prompt and accurate social customer support and interaction through direct message & comment responses. Actively monitor 3rd party social media pages and comment on 509's behalf.
• Support in-house content manager in execution of content creation while following overall marketing strategy. Ensuring content meets objectives while monitoring key deadlines.
• Work directly with content manager in collection and organization of photo & video content from in-house team and external influecers. Repurposing content for various marketing activities.
• Work directly with athlete team manager as an in-office admin resource for execution and management of athlete contracts as well as ensuring influencers receive product shipments as needed.
• Create an annual 509 brand guideline PDF ensuring clear brand requirements and messaging across all marketing channels.
• Manage 509's email marketing campaigns including automated ecommerce related campaigns and creation and execution of email campaigns following the marketing calendar.
• Deploy active email list building campaigns.
• Prepare marketing reports by collecting, analyzing, and summarizing sales data. Present to management.
• Conduct research to analyze customer's behavior (Purchasing habits, trends, preferences)
• Monitor budgets by comparing and analyzing actual results with plans and forecasts.
• Update job knowledge by participating in educational opportunities; reading trade publications, attending events & seminars, etc
• Actively research and recommend the latest in marketing technologies and best practice strategies.
• Assist team members with day to day marketing tasks and coordinating marketing projects and activities as requested. • Produce marketing communications, such as flyers, brochures and exhibition-related projects
• Set up tracking systems for marketing campaigns and online activities.
• Track competitor activity by keeping abreast of market changes and the marketing mix used by competitors
• To ensure web content is consistent with marketing plans, customer expectations and supports the conversion targets of the business.
• Understand and Utilize 509's ERP/CRM/Commerce software Netsuite.
• Create and maintain the backend of all promotional programs i.e. VIP/Sponsorship, Polaris, Dealership Employee, etc. • Assist in creating and managing 509's external product training content and platforms.
• Work with merchandising/sales/product team to help in the ideation process for new POP and display projects.
• Attain working knowledge of 509 brand history, image and mission, and successfully communicate this message in all channels.
• Attain expertise in the features and benefits of 509 products and successfully communicate the unique qualities of the products and services we offer.
• Must have ability to work well both independently and as part of a team.
• A pleasant personality, professional phone manner and great communication skills along with the ability to prioritize tasks is essential.

To apply, please submit your cover letter and resume via the External Application Link below.
(A new window / tab will open on your browser taking you off-site from Malakye to continue the Application process.)
Job Requirements
KNOWLEDGE AND SKILLS
• Must bring an exciting, creative energy to contribute unique and impactful marketing ideas
• Bachelor's degree preferred
• A background in digital marketing, specifically social media required
• Experience with ecommerce required
• Experience with all common forms of paid digital marketing including PPC, remarketing, banner, Adwords, Facebook, Instagram, etc
• Experience with, and passion for the Powersports industry is preferred.
• A strong understanding of Microsoft Excel as well as all other Microsoft Office products strictly required
• Experience with Adobe Photoshop & Illustrator required
• Experience with video production & editing preferred
• Photography experience preferred
• Must be highly driven and self motivated
• Excellent attention to detail
• Strong ability to stay organized while maintaining a schedule with an emphasis on driving projects to completion
• Excellent command of written English with copy accuracy
• Ability to work effectively under pressure and to tight deadlines
• Working knowledge of NetSuite ERP system a plus.
• Must be a team player and willing to assist in other areas such as logistics and inside service.

COMPLEXITY / PROBLEM SOLVING
This position will require frequent complex problem solving and decision making. Candidate must possess the ability to analyze and decode all problems and efficiently make proper decisions using all relevant data.

COMMUNICATION / INTERPERSONAL SKILLS
• Interpret and/or discuss information with others, which involves terminology or concepts not familiar to many people; regularly provide advice and recommend actions involving rather complex issues. May resolve problems within established practices.
• Provides occasional guidance, some of which is technical.

WORKING CONDITIONS/PHYSICAL EFFORT
Responsibilities sometimes require working evenings and weekends, sometimes with little advanced notice.
Reasonable accommodations may be made to enable individuals with disabilities to perform the essential functions.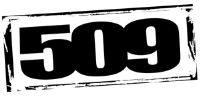 Date Posted: 5/25/2018
Marketing Specialist
United States

Washington

Spokane, WA

2 year(s)

Full-Time

Not Available