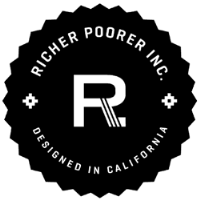 Date Posted: 5/23/2018
Digital Growth and Lifecycle Marketing Strategist (customer acquisition, retention, conversion)
United States

California

San Juan Capistrano

0 year(s)

Full-Time

Not Available
Job Description
Richer Poorer Inc., a Southern California lifestyle apparel brand, is looking for a Growth and Lifecycle Marketing Strategist to drive customer acquisition, retention, and conversion efforts for Richer-Poorer.com.

You will play a critical role in the brand's digital strategies. Your role will have responsibilities across the entire funnel and you will lead the development of programs and campaigns to create "successful customers." This includes driving new site traffic, conversions, repeat purchases, loyalty and advocacy. The ideal candidate will possess a customer-centric and data-driven point of view and will champion this through the organization.

This is a hands on role. You will have the support of a team of marketers, creatives and external agencies but we are a small organization and we are looking for someone who is entrepreneurial and willing to roll up their sleeves and jump in.
The role is based in San Juan Capistrano, California. Our offices are close to the San Juan Capistrano Train Station with service to/from Los Angeles.

Key Responsibilities:
• Segmenting and Customer Journey Mapping. Leveraging data and insights, you will define the touchpoints and communications for each step in the customer journey.
• Own email and marketing automation. You will be responsible for creating strategies to move customers to purchase (first-time, repeat and referrals). This includes developing and executing triggered personalized lifecycle marketing campaigns that increase engagement, retention and LTV.
• Paid media. In partnership with Marketing Director and external agencies, you will assist in identifying and prioritizing acquisition channels that provide the greatest return on marketing budget, including SEM, Paid Social, Affiliates, retargeting, content marketing, email, push notifications, etc.
• Optimization. You will be the lead strategist and analyst for testing. You will bring best practice disciplines to guide A/B and multivariate tests across email, landing pages, shop pages, paid media and other touchpoints.
• Loyalty and Referral Program management. You will partner with the Brand Manager and Social/Community Manager to develop and manage these programs.
• Dashboarding ecommerce performance to track and measure KPIs.
• Brief creative on asset requests and project manage as required.
• This role will not have any direct-reports.


Job Requirements
The Ideal Candidate (Experience):
• Experience in Acquisition and Retention Marketing, including: CRM and Loyalty programs, preferably within a B2C e-commerce/retail setting.
• Hands-on experience with digital analytics platforms (e.g. Google Analytics, Shopify Analytics and Optimizely, etc.)
• Demonstrated success creating customer-centric campaigns that speak to specific customer segments.
• A leader amongst peers. Have experience managing projects by setting and communicating goals, managing timelines, motivating cross-functional partners and translating executive vision into tactical execution.

The Ideal Candidate (Traits):
• Possess strong analytical skills and an inquisitive mind.
• Results oriented. You love to exceed set goals and take on new projects.
• An eye for detail and a passion for on-brand communications.
• Take a partner and collaborative approach to projects. Have proven experience motivating peers and leading through influence.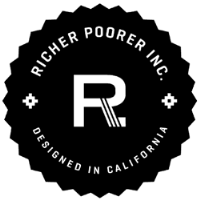 Date Posted: 5/23/2018
Digital Growth and Lifecycle Marketing Strategist (customer acquisition, retention, conversion)
United States

California

San Juan Capistrano

0 year(s)

Full-Time

Not Available