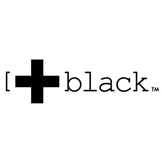 Date Posted: 4/23/2018
Designer
United States

California

Long Beach, CA

2 year(s)

Full-Time

Not Available
Job Description
Add Black is in search of a Designer to join the team in Long Beach, CA.

ABOUT ADD-BLACK //
We are a Creative Design Agency located in Long Beach, CA. We have an immediate opportunity for two Swimwear Designers with at least 2-3 years of DESIGN experience to design for our Junior's and Missy private label swimwear brands. Candidates would benefit to have some Designer experience specific to swim or intimates.

JOB RESPONSIBILITIES // are, but not limited to:
• Trend research and understanding of the swim market
• Ability to create mood boards, Visual line plans, and any and all visual tools to use in presentations.
• Ability to comment accurately on all lab dips, print strike offs, etc.
• Accountability to hit T&A deadlines
• Ability to communicate with merchant buying team and product development team located remotely
• Understanding of construction and design related to swimwear and/or ability to learn quickly
• Ability to articulate vision to team members and creative director
• Ability to identify trend appropriate ideas for a particular guest that celebrates the vision and spirit of the brand.
• Ability to illustrate ideas in cad formation: ie. Any silhouette, Trim and embellishment, textures, crochet patterns, etc.
• Ability to present creative, yet commercial ideas to team
• Ability to identify trending and down-trending silhouettes
• Ability to stay focused on the customer and delivering what the needs are of the customer
• Work with fit techs to achieve optimum quality in fit and function
• Knowledge of fabrics and how they react to fit a must!
Job Requirements
REQUIREMENTS //
• 2-3years of industry experience as a Designer
• Must be Fluent in Illustrator and photo shop
• Clear, articulate Email communication that is professional and appropriate
• Ability to travel if needed
• Must be able to provide professional and personal references

TO APPLY // Please submit your brief cover letter, resume and portfolio samples through Malakye.

Salary based on experience and skill level.
This position reports into the Design Director.

Please only apply if you have the proper experience. Thank you!!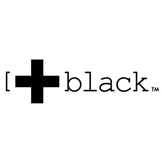 Date Posted: 4/23/2018
Designer
United States

California

Long Beach, CA

2 year(s)

Full-Time

Not Available