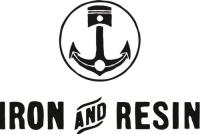 Date Posted: 1/18/2018
Store Manager
United States

California

San Francisco, CA

3 year(s)

Full-Time

Not Available
Job Description
Iron & Resin is in search of a Store Manager to lead our San Francisco, CA location.

ABOUT US //
Born in a small, Southern California, blue-collar beach town, graced with world-class point breaks and seaside racetracks, where ghosts of a once towering oil industry still linger in the shadows. Iron & Resin is the brainchild of several friends who, after decades of collective experience building successful clothing brands, decided to turn back the clock and start anew. The result is a small, hand built collection of goods that draws heavily upon the founder's own lifestyles and experiences.

You be joining a highly motivated, growing organization with expectations beyond your normal course of duties. We value teamwork and provide a supportive environment for success.

POSITION SUMMARY //
The Iron & Resin Store Manager is responsible for overall brand success in the location it calls home. The successful candidate will be self-motivated, creative, with an eye for the Iron and Resin aesthetic and will act as the local brand ambassador to continue to build and nurture the brands relationship with the community. They will ensure that the store is run to meet the highest expectations and that all business objectives are exceeded.

RESPONSIBILITIES //
• Provides exceptional brand experience through sales, customer service, and retail storytelling.
• Builds crazy energy for brand and instills culture of empowerment through team to deliver 'off the charts' customer service.
• Identifies current and future customer needs by establishing rapport with existing or potential customers.
• Completes store operational requirements by scheduling, assigning employees to tasks and following up on work results.
• Selects store staff by recruiting, selecting, orienting, and training employees.
• Maintains store staff job results by coaching, counseling, discipline, and appraising job results.
• Achieves financial objectives through exceeding sales goals and managing payroll budget.
• Responsible for the overall appearance of the stores interior and exterior.
• Drives local and community networking to build brand awareness.
• Plans and executes engaging (in and out of store) events to elevate brand presence and build brand community.
Job Requirements
QUALIFICATIONS //
• 3 + years management in Retail Operations experience.
• 3+ years Visual Merchandising experience.
• Is a bold, fun and passionate ambassador of the brand.
• Exceptional customer service and selling skills.
• Strong management and leadership skills.
• Strong written and verbal communication skills.
• Computer skills; with Word, Excel, and iOS apps
• Experience in organizing grassroots events, with the ability to build rapport and respect of key participants – must throw killer parties!

REQUIREMENTS //
• Able to lift and carry 30 pounds
• Able to reach overhead
• Able to pull clothing and accessories from shelves
• Able to bend, kneel, or stoop
• Must be able to stand for long periods of time
• Some travel is required
• Able to work weekends, holidays and evenings

TO APPLY // Submit your cover letter and resume through Malakye.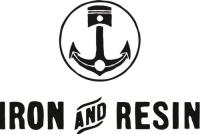 Date Posted: 1/18/2018
Store Manager
United States

California

San Francisco, CA

3 year(s)

Full-Time

Not Available