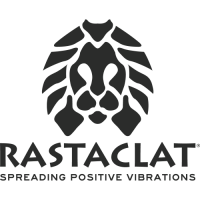 Date Posted: 1/16/2018
Creative Manager
United States

California

Lakewood, CA

5 year(s)

Full-Time

Not Available
Job Description
Rastaclat is in search of a Creative Manager to join the team in Lakewood, CA.

Job Summary //
Rastaclat is searching for a passionate, talented Creative Manager with a positive outlook and a team player. Candidate will be responsible for concepting all creative needs for the company. Candidate must be creative, innovative and able to design and contribute unique ideas and concepts to share with the team and execute upon project. Candidates must have a strong working knowledge of the streetwear, skate, and sports markets. The Creative Manager must build and maintain a healthy relationship with internal teams, staff and external consultants. This position requires an ability to plan and execute the design of unique marketing campaigns and assets for web, social media and print.

Creative Manager Duties and Responsibilities //

1.) Creative (Marketing) Development
• Lead in driving the creative concept, design and execution of all creative in partnership with the cross functional teams.
• Proactively seek opportunities to ensure trend right, relevant creative marketing and achieve the company strategy, financial goals and global impact goals.
• Use trend intelligence and an understanding of the current and historical business to design that is relevant to the customer and reflects Rastaclat demographic, culture, vision and mission.
• Assist with the aesthetic execution of product, including: color, materials, fabric/finish standards, print and pattern and trim/findings as needed.
• Lead in creative direction/directives for the UGC Program as required/needed.
• Point-person & liaison for all 3rd party and agency partnerships for creative direction and needs.
• Manage content requests from internal and 3rd parties by maintaining a digital asset management system.

2.) Branding
• Develop, maintain and communicate an authentic/consistent/cohesive brand image and message based on overall brand presentation and seasonal stories & market focus.
• Lead in driving the branding design and execution of all brand silos needs.
• Create profitable, exclusive, owned-brand merchandise and manage designer partnerships.
• Oversee and manage photoshoots/video-shoots with due diligence and sourcing of 3rd party consultants.
• Develop elevated, authentic and consistent creative and engaging content for use of all brand silos needs.
•

3.) Innovation
• Develop big ideas, graphic concepts that achieve overall product strategy, market strategy, quality and company objectives.
• Assist with the development of creative direction, product strategy and product lines to achieve brand positioning and merchant objectives.?
• Assist in driving financial results by providing design solutions for business opportunities that are differentiated from the market place and unique to Rastaclat, including business shifts, key initiatives, new product concepts and seasonal focuses.
• Develop and execute seasonal timing and action calendars, manage resources, meet all deadlines and drive continuous improvement.
• Help create internal workflow and development efficiencies for scaled growth and cross-functional optimization for the creative division of the marketing department
Job Requirements
Requirements and Qualifications //
• Able to multitask, prioritize, and manage time efficiently
• Goal-oriented, organized team player
• Encouraging to team and staff; able to mentor and lead
• Self-motivated and self-directed
• Excellent interpersonal relationship skills
• In-depth understanding of company key clients, markets and their position in the industry
• Four to five years' previous work experience in art direction, creative management or or relevant experience
• Excellent verbal and written communication skills; must be a listener, a presenter, and a people-person
• Adobe Suite, Video Editing, Microsoft Office.
• Experience with Website coding.
• Ability to multitask and manage more than one project at a time.

To apply, please submit your brief cover letter and resume through Malakye.

Perks
Medical Benefits
401K Retirement and Profit Sharing Benefits
Company sponsored Apple laptop
Quarterly Charitable Events & Annual Company Incentives
Healthy Snacks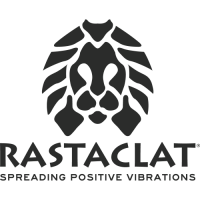 Date Posted: 1/16/2018
Creative Manager
United States

California

Lakewood, CA

5 year(s)

Full-Time

Not Available