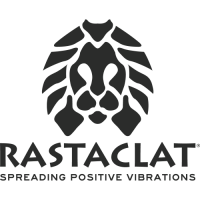 Date Posted: 4/16/2018
Director of Global Marketing
United States

California

Long Beach, CA

7 year(s)

Full-Time

Not Available
Job Description
Rastaclat is in search of a Director of Global Marketing to join the team in Long Beach, CA.

ABOUT RASTACLAT //
Rastaclat is a symbol of righteousness, doing good for yourself and others. We believe that positive action can change lives, inspire confidence & unite us as human beings. #SEEK THE POSITIVE. This radiates through our company culture giving everyone on our small, but growing team the opportunity to bring their best on the daily. This position is a performance-based role that is grounded in our core values and offers upward growth potential. Our team of 25 employees share a positive work environment in a new, spacious office out of Lakewood, CA that has a large game lounge, loaded with healthy snacks and is walking distance from solid restaurants, shopping and a fitness center. Every quarter our team participates in a charitable, giveback event to keep the positivity flowing and we keep the team vibes strong with monthly-catered lunches, yearly company-wide incentives and a generous benefit/retirement package.

POSITION SUMMARY //
Rastaclat is seeking a creative and organized, Director of Marketing who will implement positive marketing initiatives for our growing company. The ideal candidate will be an effective collaborator and motivator who can lead a team of marketers to success. Director of Marketing applicants must have extensive experience in sales and marketing, thrive in a fast-past environment and be able to delegate and track multiple ongoing projects and responsibilities simultaneously.

KEY RESPONSIBILITIES //

1.) Business Development and Sales Support
• Manage seasonal 'go to market' execution including sales meetings, tradeshows, catalogs, visual merchandising/POS, promotional items, retail product launches, partnership/Co-Op programs and special events.
• Provide quarterly and annual marketing plans for budget expenditures based on sales forecasts.
• Identify, develop and implement process and procedures as required to ensure maximum ROI.
• Evaluate sales and marketing objectives and provide solutions and/or identify opportunities for improvement.
• Prepare agendas and attend quarterly and annual planning meetings to align marketing goals with company strategy.

2.) Project and Production Management
• Manage department calendar, project deadlines and weekly status meetings to ensure successful implementation and execution of workflow and deliverables from design team.
• Identify, develop and implement process and procedures such as use of Basecamp, Slack or other Project Management tools as required to streamline work with third party vendors.
• Oversee due diligence and sourcing of photo/video/print/production vendors as well as models including preparation of RFQ's or SOW's.

3.) PR & Communications Compliance
• Manage all PR inquiries including contacts from tradeshows and events.
• Draft and execute, official public announcements, press releases, sales programs and incentives.

4.) Media Relations
• Create and engage in relative publicity opportunities for the brand.
• Facilitate relations with print, web and multimedia channels.
• Evaluate and negotiate marketing opportunities and manage collaborations, special projects and deal memos.
• Research and engage in product seeding opportunities.

5.) Web
• Monitor overall customer/brand sentiment
• Analyze statistics surrounding digital advertising and social media efforts to continuously improve reach and engagement across all channels
• Manage a calendar of posts based on new releases, current events, trending and overall news
• Analyze month over month and year over year statistics and recommend new strategies based on comparison.
• Retail
• Oversee management of marketing onboarding for new accounts
• Ensure POP/POS is distributed accordingly
Job Requirements
QUALIFICATIONS //
• The ideal candidate will have a Bachelor's degree in Marketing or Communications and 7-10 years of prior relative work experience in the action sports, apparel, accessory or related field preferred.
• An established network of Press, Media and Sales contacts within the industry.
• Experience working in a fast pace environment.
• Excellent problem recognition and collaboration skills for resolution.
• Strong and confident communication skills, both written and verbal.
• Proven ability to handle multiple projects and meet deadlines.
• Microsoft Office Suite, Adobe Creative Suite, Project Management tools such as Basecamp.

Experience // 7-10 years

PERKS //
• Medical Benefits
• 401K Retirement and Profit Sharing Benefits
• Company sponsored Apple laptop
• Monthly Catered Lunches
• Quarterly Charitable Events & Annual Company Incentives
• Healthy Snacks
• New Office Space with Game Lounge
• Positive Company Environment

TO APPLY //
Please submit your brief cover letter and resume through Malakye.

*Must provide at least three references, two directly from past managers in related Marketing position.
Perks
Medical Benefits
401K Retirement and Profit Sharing Benefits
Company sponsored Apple laptop
Quarterly Charitable Events & Annual Company Incentives
Healthy Snacks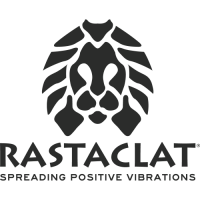 Date Posted: 4/16/2018
Director of Global Marketing
United States

California

Long Beach, CA

7 year(s)

Full-Time

Not Available