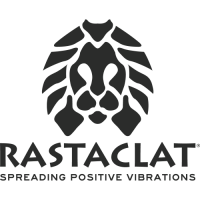 Date Posted: 4/6/2018
Customer Service Representative
United States

California

Lakewood

2 year(s)

Full-Time

Not Available
Job Description
RASTACLAT is in search of a Customer Service Representative to join the team in Lakewood, CA.

ABOUT RASTACLAT //
Rastaclat is a symbol of righteousness, doing good for yourself and others. We believe that positive action can change lives, inspire confidence & unite us as human beings. #SEEK THE POSITIVE. This radiates through our company culture giving everyone on our small, but growing team the opportunity to bring their best on the daily. This position is a performance-based role that is grounded in our core values and offers upward growth potential. Our team of 25 employees share a positive work environment in a new, spacious office out of Lakewood, CA that has a large game lounge, loaded with healthy snacks and is walking distance from solid restaurants, shopping and a fitness center. Every quarter our team participates in a charitable, giveback event to keep the positivity flowing and we keep the team vibes strong with monthly-catered lunches, yearly company-wide incentives and a generous benefit/retirement package.

POSITION SUMMARY //
The Customer Service Representative will provide excellent service standards and maintain high customer satisfaction by acting as a liaison between the Sales team, Finance Dept, Warehouse, and B2B Customers. This position is also responsible for providing product/services information, resolving any emerging problems, and supporting both internal and external Sales Representatives with daily tasks, status of orders, returns and special handling requests.

PERKS //
• Medical Benefits
• 401K Retirement and Profit Sharing Benefits
• Company sponsored Apple laptop
• Monthly Catered Lunches
• Quarterly Charitable Events & Annual Company Incentives
• Healthy Snacks
• Positive Company Environment

RESPONSIBILITIES //
• Data entry for sales department: Orders, RMA, Special Handling Request
• Order file maintenance and management for account base
• Manage incoming sales calls
• Identify and assess customer needs to achieve satisfaction
• Build and maintain relationships with account base
• Provide accurate and complete order and shipping information to Sales Dept
• Meet personal/customer service team sales targets and call handling quotas
• Field account issues and provide solutions and alternatives in timely manner to ensure resolution
• Follow up and assist with Account Receivables
• Assist with all logistics claims and returns
• Manage all Major account routing guides
• Keep records of customer interactions, process customer accounts, and file documents
• Follow communication procedures, guidelines and policies
Job Requirements
QUALIFICATIONS //
• The ideal candidate will have 1-2 years of prior Customer Service work experience in the action sports, apparel, accessory or related field preferred.
• Must be detail oriented with excellent communication and presentation skills.
• Demonstrate ability to work individually and part of a team.
• Experience with Microsoft Office (Word/Excel) is preferred
• Experience with Full Circle and EDI a plus
• Track record of over-achieving quota
• Strong phone contact handling skills and active listening
• Familiarity with CRM systems and practices
• Customer orientation and ability to adapt/respond to different types of characters
• Ability to multi-task, prioritize, and manage time effectively
• High school degree

TO APPLY //
Please submit your brief cover letter and resume through Malakye.

** Must provide at least three references, two directly from past managers in a related position.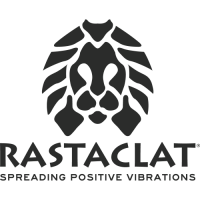 Date Posted: 4/6/2018
Customer Service Representative
United States

California

Lakewood

2 year(s)

Full-Time

Not Available