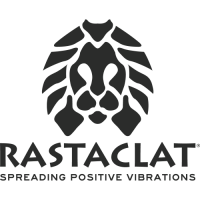 Date Posted: 8/13/2018
Junior Graphic Designer
United States

California

Lakewood

1 year(s)

Full-Time

Not Available
Job Description
The Rastaclat team is growing! Currently accepting resumes for a Junior Graphic Designer based in Lakewood, Calif.


POSITION SUMMARY //
Junior Graphic Designer will play an important role in the diversification of Rastaclat bracelet product. An ideal candidate has a firm understanding and connected to Rastaclat's customer demographic within street, skate and sports cultures. Ideal candidate also has experience designing products with both men's and women's market places. Candidate is self-motivated, able to multi task, and has strong problem-solving skills. Being well organized and detail oriented is essential for the fast-paced environment.

This role requires excellent communication skills in design, oral presentation and written communication. Candidate should expect daily communication between cross-functional internal departments on multiple platforms.

Interest in accessories, fashion, lifestyle, sneakers and creative culture are all valued.
RESPONSIBILITIES // may include but are not limited to:
• Responsible for CAD design and tech pack creation of Rastaclat products.
• Responsible for trend analysis and translating trends into product relevant stories.
• Responsible for pitching concept directions through presentation of mood boards and color palettes.
• Designs with firm understanding of Rastaclat's demographic, culture, business segments & retail partners.
• Contributes to the seasonal aesthetic of product through research of: color, materials, fabrication, trim finishing techniques, print and pattern concepts.
• Delivers design projects on time to meet Rastaclat key milestones according to product calendar and special project timelines.
• Collaborates within the cross-functional team setting (Marketing, Production, Sales) to achieve company objectives for seasonal, quickstrikes, and any unique business concepts.
• Assisting in product photography for archiving, cataloging, and graphic asset creation as needed.
• Design projects will include but not limited to: Bracelet product, graphics, tech packages, packaging, sales one-sheets, mood boards, color palettes, POP displays, product photography, and catalogs.
Job Requirements
QUALIFICATIONS //
• High proficiency in ADOBE Creative suite (AI, Photoshop, In-design).
• Working knowledge of Microsoft Outlook, Excel, Basecamp and slack.
• Degree in Fashion Design, graphic design, fine arts or fashion merchandising.
• 1-3 years experience designing Men's + Women's product: accessories, sneakers, or clothing
• Ability to multi-task and work both independently and within a group.
Organized with a high attention to detail.
• Positive attitude and teamwork is essential.
• Portfolio required.

ABOUT RASTACLAT //
Rastaclat is a symbol of righteousness, doing good for yourself and others. We believe that positive action can change lives, inspire confidence & unite us as human beings. #SEEK THE POSITIVE. This radiates through our company culture giving everyone on our small, but growing team the opportunity to bring their best on the daily. This position is a performance-based role that is grounded in our core values and offers upward growth potential. Our team of 25 employees share a positive work environment in a new, spacious office out of Lakewood, CA that has a large game lounge, loaded with healthy snacks and is walking distance from solid restaurants, shopping and a fitness center. Every quarter our team participates in a charitable, giveback event to keep the positivity flowing and we keep the team vibes strong with monthly-catered lunches, yearly company-wide incentives and a generous benefit/retirement package.

PERKS //
• Medical Benefits
• 401K Retirement and Profit Sharing Benefits
• Company sponsored Apple laptop
• Monthly Catered Lunches
• Quarterly Charitable Events & Annual Company Incentives
• Healthy Snacks
• Positive Company Environment

TO APPLY // Submit your brief cover letter, resume and portfolio samples through Malakye.
Perks
Medical Benefits
401K Retirement and Profit Sharing Benefits
Company sponsored Apple laptop
Quarterly Charitable Events & Annual Company Incentives
Healthy Snacks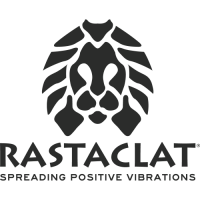 Date Posted: 8/13/2018
Junior Graphic Designer
United States

California

Lakewood

1 year(s)

Full-Time

Not Available