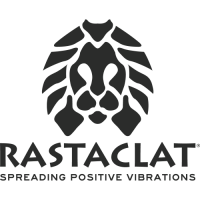 Date Posted: 5/15/2018
Administrative Assistant
United States

California

Lakewood, CA

2 year(s)

Full-Time

Not Available
Job Description
Rastaclat is looking for an Administrative Assistant to join the team in Long Beach, CA

ABOUT RASTACLAT //
Rastaclat is a symbol of righteousness, doing good for yourself and others. We believe that positive action can change lives, inspire confidence & unite us as human beings. #SEEK THE POSITIVE. This radiates through our company culture giving everyone on our small, but growing team the opportunity to bring their best on the daily. This position is a performance-based role that is grounded in our core values and offers upward growth potential. Our team of 25 employees share a positive work environment in a new, spacious office out of Lakewood, CA that has a large game lounge, loaded with healthy snacks and is walking distance from solid restaurants, shopping and a fitness center. Every quarter our team participates in a charitable, giveback event to keep the positivity flowing and we keep the team vibes strong with monthly-catered lunches, yearly company-wide incentives and a generous benefit/retirement package.

PERKS //
• Medical Benefits
• 401K Retirement and Profit Sharing Benefits
• Company sponsored Apple laptop
• Monthly Catered Lunches
• Quarterly Charitable Events & Annual Company Incentives
• Healthy Snacks
• New Office Space with Game Lounge
• Positive Company Environment

POSITION SUMMARY //
Rastaclat is seeking a responsible Administrative Assistant to perform a variety of clerical and accounting tasks for our growing company. Duties of the Administrative Assistant include providing support to the Executive and Accounting teams, assisting in daily office needs and managing our company's general administrative activities. The ideal candidate will be a detail oriented self-starter who thrives in a fast-paced environment and can manage multiple ongoing projects simultaneously.

RESPONSIBILITIES //
• Assist with various tasks from Executive and Accounting teams.
• Data entry including but not limited to Customer/Vendor information.
• Assist with expense reports, budget reports, expenditures and reconciliation.
• Research and resolve any discrepancies with accounts payable and accounts receivable.
• Manage, organize, and assign credit card transactions to appropriate accounts.
• Maintain, scan, and organize accounting files and important documents.
• Manage petty cash and scan received checks.
• Assist with Rastaclat.com chargebacks.
• Manage daily office maintenance including opening and closing procedures.
• Distribute incoming mail to appropriate parties and send mail as necessary.
• Answer and redirect phone calls and greet walk in guests.
• Organize and schedule appointments and meetings.
• Assist with planning and executing company events.
• Assist with travel arrangements and accommodations.
• Update and maintain office policies and procedures
• Post job openings and assist with onboarding process.
• Maintain company calendar.
• Drop off / Pick up items as needed.
Job Requirements
QUALIFICATIONS & REQUIREMENTS //
• The ideal candidate will have 2-5 years of prior Administrative Assistant work experience.
• Must be detail oriented with excellent written, verbal communication and presentation skills.
• Excellent time management skills and the ability to prioritize work
• Strong organizational skills with the ability to multi-task
• Knowledge of office management systems and procedures
• Demonstrate ability to work as part of a team.
• Experience with Microsoft Office (Word/Excel) and Full Circle a plus.
• Strong phone skills and active listening.
• Familiarity with CRM systems and practices.
• Ability to multi-task, priorities, and manage time effectively.
• College degree preferred.

TO APPLY // Please submit your brief cover letter and resume through Malakye. *** ALSO - Must provide at least three references, two directly from past managers in a related position.
Perks
Medical Benefits
401K Retirement and Profit Sharing Benefits
Company sponsored Apple laptop
Quarterly Charitable Events & Annual Company Incentives
Healthy Snacks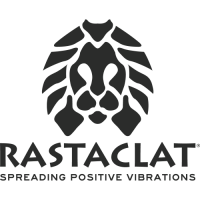 Date Posted: 5/15/2018
Administrative Assistant
United States

California

Lakewood, CA

2 year(s)

Full-Time

Not Available