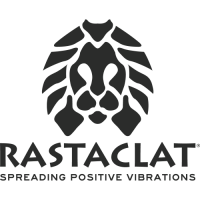 Date Posted: 8/10/2018
Digital Marketing Graphic Designer
United States

California

Lakewood

0 year(s)

Full-Time

Not Available
Job Description
Rastaclat is seeking a creative and innovative, Digital Marketing Designer to help develop positive marketing initiatives for our growing company. The ideal candidate will be a skilled designer and effective collaborator who thrives in a fast-paced environment and manage multiple ongoing projects simultaneously.

Key Responsibilities:
· Assist in driving the creative concept, design and execution of all Digital Marketing (product and brand campaigns, etc. included but not limited to bracelets point of purchase, point of sale, promotional items) in partnership with the cross -functional teams (Merchandising, Production, Graphics, etc.).
· Proactively seek opportunities to ensure trend right, relevant creative marketing and achieve the company strategy & financial goals of the category while supporting the brand.
· Conceptualize and design from beginning to end, create and work with cross-functional teams to execute.
· Use trend intelligence and an understanding of the current and historical business to design that is relevant to the customer and reflects Rastaclat demographic, culture & roots.
· Assist in creative direction for the Clatographer Program as required/needed (Core, Seasonal, Exclusives, etc.).
· Assist management of 3rd party and agency partnerships for creative direction and needs.
· Manage content requests from internal and 3rd parties by maintaining a digital asset management system.
· Develop, maintain and communicate an authentic/consistent/cohesive brand image and message based on overall brand presentation and seasonal stories & market focus.
· Assist in driving the branding design and execution of all Brand, advertising, promotional, program campaigns included but not limited to print, website assets, ecommerce assets, video assets, sales assets (catalogs, lookbooks, media kits, product knowledge kits, incentive programs) photography, graphic design, etc. [trade/sell-In and customer/sell-through] – brand segments/product/programs (#ClatsandKicks, #BandingTogether, #Clatlife, collaborations, etc.)
· Assist with the aesthetic execution of brand assets including but not limited to themes, layouts, and overall mood.
· Assist with photoshoots/videoshoots, due diligence and sourcing of photo / video / print / production vendors as well as models, including preparation of RFQ's, SOW's, inspirations boards, call sheets and legals (concept to execution/final asset delivery).
· Develop authentic and consistent creative and engaging content for use on online and social media platforms.
Job Requirements
*Must provide at least three references, two directly from past managers in related Digital Marketing Design position.

Qualifications:
· The ideal candidate will have a Bachelor's degree in Design and 2-5 years of prior relative work experience in the action sports, apparel, accessory or related field preferred.
· Experience working in a fast paced environment.
· Excellent team and collaboration skills.
· Strong and confident communication skills, both written and verbal.
· Ability to manage time effectively, setting and meeting deadlines while maintaining quality of work
· Proven track record managing marketing channels and optimizing performance
· Self-motivator with a collaborative spirit
· Flexibility in adapting to new technologies and environments
· Adobe Creative Suite, Microsoft Office Suite, Project Management tools such as Basecamp.



ABOUT RASTACLAT //
Rastaclat is a symbol of righteousness, doing good for yourself and others. We believe that positive action can change lives, inspire confidence & unite us as human beings. #SEEK THE POSITIVE. This radiates through our company culture giving everyone on our small, but growing team the opportunity to bring their best on the daily. This position is a performance-based role that is grounded in our core values and offers upward growth potential. Our team of 25 employees share a positive work environment in a new, spacious office out of Lakewood, CA that is walking distance from solid restaurants, shopping and a fitness center. Every quarter our team participates in a charitable, giveback event to keep the positivity flowing and we keep the team vibes strong with monthly-catered lunches, yearly company-wide incentives and a generous benefit/retirement package.




Perks
Medical Benefits
401K Retirement and Profit Sharing Benefits
Company sponsored Apple laptop
Quarterly Charitable Events & Annual Company Incentives
Healthy Snacks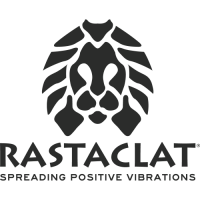 Date Posted: 8/10/2018
Digital Marketing Graphic Designer
United States

California

Lakewood

0 year(s)

Full-Time

Not Available