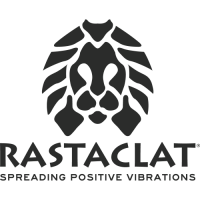 Date Posted: 8/13/2018
Customer Experience Representative
United States

California

Lakewood

3 year(s)

Full-Time

Not Available
Job Description
Our growing brand is looking for a skilled problem solver to join our team as a Customer Experience Representative. We need an enthusiastic individual who can listen to customer service issues and offer a unique and innovative solution to each problem. The successful candidate for this role will have strong knowledge customer service policies, and well-trained in product knowledge that can be critical for offering quick and accurate assistance to customers.

Responsibilities:

• Field all incoming correspondence from consumers and strategic partners.
• Interact directly with consumers via live web chat, email, social media and phone.
• Facilitate and track the product warranty process (returns, exchanges, and quality control).
• Monitor Rastaclat.com inventory and assist E-Commerce and Sales teams to plan and forecast.
• Collaborate with Marketing to follow up post-sale with customers to ensure and enhance customer experience and create brand loyalty.
• Resolve customer issues by identifying problems and coordinating appropriate corrective action.
• Regular data entry and order entry with strong attention to detail.
• Provide sales and operations support, assisting with order fulfillment as needed.
• Develop and maintain great working relationships with key personnel at assigned key accounts, teams, and strategic partners.
• Communicate internally with management, operations, sales, and warehouse regarding daily consumer activities and service issues.
• Complete all reports and records required and submit on a timely basis.
• Manage all promotional orders.


Job Requirements
Qualifications:

• The ideal candidate will have 3+ years of customer service or inside sales support experience in the action sports, apparel, or related industry.
• Proficient with Microsoft Word, Excel, CRM and ERP platforms; comfortable learning new technology systems. Ability to work with ZenDesk is a plus.
• Strong desire to learn and educate about company products & brand stories.
• Must have strong communication skills. This includes the ability to write and speak clearly in a variety of settings to deliver a high level of customer service, and ability to respond effectively to sensitive inquiries or complaints.
• Must have the ability to multitask and adapt in a fast-paced environment, excellent organizational skills, analytical ability, and strategic planning.
• Demonstrates a high degree of professionalism in communication, with customers, peers, and management.
• Be an advocate for the customer; must be able to handle challenges with empathy.
• Demonstrated ability to work as part of a team.
• Bachelors Degree is strongly recommended.

*Must provide at least three references, two directly from past managers in an office related position.


Perks
Medical Benefits
401K Retirement and Profit Sharing Benefits
Company sponsored Apple laptop
Quarterly Charitable Events & Annual Company Incentives
Healthy Snacks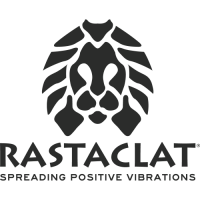 Date Posted: 8/13/2018
Customer Experience Representative
United States

California

Lakewood

3 year(s)

Full-Time

Not Available