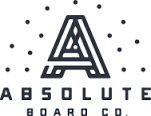 Date Posted: 11/14/2017
Marketing Coordinator | Penny and Z-Flex Skateboards
United States

California

Oceanside, CA

2 year(s)

Full-Time

Not Available
Job Description
Absolute Board Co is accepting applications for Marketing Coordinator of Penny and Z-Flex Skateboards based in Oceanside, CA.

PURPOSE OF THE POSITION //
The role's primary objective is to support the Global Brand Manager for Penny Skateboards and Z-Flex Skateboards. The focus of this support is to manage both internal and external communications including; social media management, content development and digital outreach. Writing and launching communications to Penny and Z-Flex fans through Facebook, Instagram, Google+, YouTube, Snapchat, Pinterest, Email, blog and website content. Ensuring prompt responses to all enquiries on social media channels and liaising with global e-commerce teams to ensure on-brand copy is written for all website updates and online promotions. Liaising with the digital marketing agency to ensure all online written content is relevant, on-brand and meets SEO best practice. Coordination of paid social media marketing campaigns as well as management of global influencer programs, and support of trade marketing campaigns and key account marketing.

REPORTS TO // Global Brand Manager | Absolute Board Co

RESPONSIBILITIES //
1.) Social Media Management
• Continually monitor competitors and report of the health of social media channels
• Respond to all enquiries across all Penny and Z-Flex social media channels and engage with fans where possible
• Support the development of a social media content schedule and provide input into social media advertising initiatives
• Ensure any spend on social media boosted posts/page promotion is inline with the brand budget and growth goals.
• Engage with influencers directly through social channels and highlight any marketing opportunities
• Weekly update to Manager on social media wins, losses, learnings
• Develop monthly and quarterly top line social media reports

2.) Content Development
• Ensure all online content is on-brand, relevant, up to date and meets all advice from the content audit and ongoing SEO support.
• Research consumer trends in line with brand strategy to support the development of new content
• Write for all aspects of the brand including; product descriptions, blog posts, video descriptions, home page, category pages and landing pages, email, social media, trade collateral and internal communications.
• Provide input into marketing campaign development to support social media content

3.) Communication Management
• Manage all facets of campaign communications from writing through to engagement/launching.
• Approving/editing any onsite communications/content briefs that come through from regional online and trade teams as well as agencies or third parties.
• Liaising with Digital Marketing Agency and third parties to approve all copy and ensure copy is written with the Penny tone of voice.
• Develop guidelines for Penny tone of voice and what on-brand communications means, for approval from the Global Brand Manager and to provide guidance to regional teams who will supply copy to be edited/approved.
• Setting up product launches and promotions with project management tool (asana), uploading blog posts into word press.

4.) General Marketing Support
• Source/develop gift with purchase products
• Coordination of content creation and implementation of assets for web, social and trade including; briefing artwork, writing copy, schedule communications, managing the asana project task, upload blog posts into word press.
• Support reporting on marketing activities and updates to the marketing activities calendar.
• Promotional product send outs & competitions
• Respond to marketing enquiries and charity requests sent to the marketing inbox
• Event support

KEY PERFORMANCE MEASURES //
• All online content is on-brand, relevant, up to date and meets all advice from the content audit and ongoing SEO support while meeting deadlines for launch.
• Growth in engagement and reach through Facebook, Instagram, Youtube, G+, Twitter, Snapchat, Pinterest and Email.
• Timely response to all social media comments and enquiries to marketing inbox.
• Up to date and always relevant content and social media schedule inline with the marketing activities calendar.
• On time and organized delivery of general office tasks etc
• On time and accurate reporting of key brand metrics for social media platforms
Job Requirements
REQUIREMENTS & QUALIFICATIONS //
• Minimum 2 years experience in a marketing role, preferably in skateboarding/action sports industry.
• Deep understanding of social media landscape and trends
• Ability to create brand relevant content for deployment on social media channels
• Knowledge of current skateboard and action sports competitive landscape
• Demonstrated ability to facilitate multitasking in a fast-paced environment and meet unpredictable deadlines.
• Excellent written and verbal communication skills; Must be able to effectively communicate with internal and external stakeholders
• Must be a great collaborator with alignment to Absolute Board Co's vision and core values.
• Bachelor's degree preferred
• Graphic Design experience a plus

TO APPLY // Please Submit Resume and Salary History through Malakye.
Perks
• Competitive salary with benefits
• A skateboarding centered fun, dynamic and creative global work environment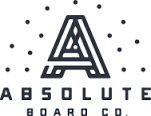 Date Posted: 11/14/2017
Marketing Coordinator | Penny and Z-Flex Skateboards
United States

California

Oceanside, CA

2 year(s)

Full-Time

Not Available