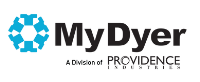 Date Posted: 8/17/2017
Account Specialist (Apparel Production/Product Development)
United States

California

Long Beach, CA

5 year(s)

Full-Time

Not Available
Job Description
The MyDyer team is currently seeking an Account Specialist to join the team in Long Beach, CA.

Position Summary //
The Account Specialist will work closely and train with Account Manager and Associates in managing accounts. The Account Specialist is responsible for following up from beginning of style development/ concept all the way through shipping of production goods.

Essential Duties and Responsibilities //
• Work closely with Account Manager's to assist with customer (accounts) to acquire all information to develop/produce.
• Follow through with all approval processes (Fabric, L/dip colors, Fit/ construction, trims, embellishments).
• Able to work closely with the direction of the Account Managers and Account Associates
• Comfortable with taking direction and learning
• Acquiring all final approvals from customer during development stage and translating all information to which our production team can follow.
• Processing of orders (WIP, FMP, QB Vendor PO's)
• Follow up in all production stages (fabric arrival, trim arrival, cut & sew, embellishments, shipment of goods)
• Follow up in all sample submittal Proto, PP, and TOP.
• Update customers on shipment times and delays.
• Resolve production issues when problems arise.
Job Requirements
Qualifications //
• Good communication written and verbal
• Strong attention to details
• Fast learner
• Interest in production, product development or fashion

Education / Experience Requirements //
• High School Diploma or equivalent
• College Degree or equivalent in Product Development or Production preferred
• 3-5 years' experience in production development/ pre-production

To apply, please submit your brief cover letter and resume through Malakye.
Perks
-Free catered lunch everyday
-Offer Health Insurance, Dental and Vision plan
-Wellness Wednesday- free fruit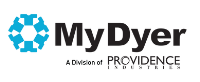 Date Posted: 8/17/2017
Account Specialist (Apparel Production/Product Development)
United States

California

Long Beach, CA

5 year(s)

Full-Time

Not Available