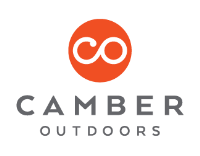 Date Posted: 3/19/2018
Pitchfest Program Contractor
Multiple Locations

Contract / Remote Position

3 year(s)

Contract

Not Available
Job Description
Founded in 1996, Camber Outdoors is the only national organization dedicated to achieving equality for all women in the active-outdoor industries. Through innovative and thought-leading programming and initiatives, including the Camber Outdoors CEO Pledge, Pitchfest, Camber Exchanges, and our cross-industry, cross-company mentoring program, we are collectively ensuring our partner companies, the industries we serve, and the places we play are truly Everyone's Outdoors, where diverse talent thrives.

Camber Outdoors is committed to the vision of Everyone's Outdoors. With our partner companies, individual members, and supporters we are accelerating and elevating women's leadership and participation in the outdoors, from the backcountry to the boardroom.

This is your opportunity to play a major role in helping Camber Outdoors accelerate its mission.

POSITION OVERVIEW:
Camber Outdoors' Pitchfest drives innovation, creativity, and entrepreneurship among women with a passion for the outdoors. Women-led small businesses apply to showcase their work and growth plans to some of the active-outdoor industry's most influential CEOs, entrepreneurs, investors, and thought leaders. Finalists are chosen based on the strength of their application, involvement/impact on the outdoor experience, knowledge of their business, and understanding of growth hurdles.

Our annual Pitchfest provides women-owned businesses with an opportunity to hone their value proposition through an intensive 10-week mentoring program culminating in a bigstage presentation in front of an adoring crowd as well as feedback from industry luminaries. The Pitchfest Contractor will be responsible for the application and selection process as well as event planning, execution, and follow-up.

RESPONSIBILITIES:
Below is a brief summary of the duties and timeline of the position.

Application (Now through mid May):
• Reformat application and develop in OpenWaters software
• Review all applications and filter out applicants that do not meet criteria
• Compile round 1 judge feedback for selection of top 20
• Compile round 2 judge feedback for selection of top 6

Finalist Coaching and Accountability (end May – end July):
• Weekly correspondence with finalists on what needs to be completed
• Pitch training webinar
• Mentor matching based on mentor expertise and ability to work with certain companies
• Set up 3 pitch practice calls
• Call into all practices and give feedback on presentation format, slide content, length, clarity
• Review and edit executive summaries
• Compile feedback from others in pitch practice calls and provide to finalists

Event planning (April – end July):
• Put together breakdown of budget
• Identify room, AV, catering, videographer, photographer, entertainment
• Compile slides to send to AV team
• Assemble run of show

Event Dates:
• Event set up and rehearsal Saturday July 21, 9am to 6pm
• Pitchfest Event – Sunday July 22 , 9am to 6pm

Other Responsibilities:
• Oversee and initiate PR, marketing, social media, blogs and copy on website
• Intitiate call for applications and attendees
• In tandem with the ED, select application judges, mentors, judging panel
• Prep mentors and judges
• Conduct webinars for finalists ("What to Expect")
• Assist in development of event collateral
• Coordinate judge correspondence with ED
• Assemble or oversee finalist awards/package
• In person event coordination and pitch practice
Job Requirements
WHAT WE'RE LOOKING FOR:
The Pitchfest Program Contractor will play a key role in executing Camber Pitchfest Program. As such, the person who will excel in this role will have:
• Commitment to Camber Outdoors' mission of advancing equity for all women in the active-outdoor industries.
• Contacts and affiliation within the tech or start-up community.
• Comfort with a fast-paced work environment.
• Advanced organizational and time management skills, with an ability to create and monitor plans and timelines.
• Experience effectively managing and implementing a contracted project.
• Professional polish: high-quality writing and poised public speaking.
• Comfort and confidence communicating with leaders at all levels of an organization from front line to C-Suite.
• Love and passion for being outside and active.
• Ability to work professionally and respectfully with people from diverse backgrounds and skills in a team environment.
• Ability to travel to meetings in Boulder and Denver when needed.

HOW TO APPLY:
• Read this position announcement to make sure it's the job for you.
• If you're excited about the possibility of making a big difference, send us your resume and a thoughtful cover letter as a combined PDF file. Please use your last name and first initial as the filename of your PDF.
• Email the combined PDF to us at employment@camberoutdoors.org with "Pitchfest Contractor" as the subject line.
• Applications will be reviewed immediately, and candidates with the best fit will be contacted for interviews.
• Due to the volume of applications, we may not be able to respond to all applications received. No calls please.

COMPENSATION:
The position will run from contract onboarding date to August, will require up to 15 hours per week on the average and pays 10k that can be paid in installments at specified milestone dates.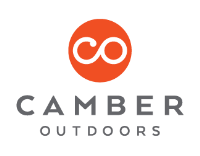 Date Posted: 3/19/2018
Pitchfest Program Contractor
Multiple Locations

Contract / Remote Position

3 year(s)

Contract

Not Available