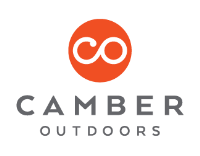 Date Posted: 8/13/2018
Program Manager - Diversity, Equity & Inclusion
United States

Colorado

Boulder, CO

3 year(s)

Full-Time

Not Available
Job Description
Founded in 1996, Camber Outdoors is the only national organization dedicated to achieving equality for all women in the active-outdoor industries. Through innovative and thought-leading programming and initiatives, including the Camber Outdoors CEO Pledge, Pitchfest, Camber Exchanges, and our cross-industry, cross-company mentoring program, we are collectively ensuring our partner companies, the industries we serve, and the places we play are truly Everyone's Outdoors, where diverse talent thrives.

Camber Outdoors is committed to the vision of Everyone's Outdoors. With our partner companies, individual members, and supporters we are accelerating and elevating women's leadership and participation in the outdoors, from the backcountry to the boardroom.

This is your opportunity to play a major role in helping Camber Outdoors accelerate its mission.

POSITION OVERVIEW:

Reporting to the Senior Program Advisor, the Program Manager – DEI will be responsible for day-to-day management and implementation of the organization's current programs and supporting the development of future programs. Thus, it is a tactical (~60%) as well as strategic (~40%) role requiring a blend of operational and conceptual skills.

In the course of sweating small details, she/he will build trusted relationships with member companies and help them actualize their commitment to cultivate workplace cultures where a diversity of ideas and people thrive.

Because Camber Outdoors is a small, entrepreneurial team, the Program Manager, DEI also works closely with other team members on a variety of projects — from trade show set-up to social media strategy…from designing membership meeting strategies to putting 500 flyers on chairs in a ballroom. We have each other's backs and we lean on each other. In this way, we live our values: "We > me".

RESPONSIBILITIES:

The Program Manager-DEI has day-to-day responsibility for the flawless delivery of Camber Outdoors programs. Our current programs are:

- Mentoring Program: Camber Outdoors' wildly popular and effective mentoring program currently matches 24 senior women leaders in the outdoor industry with 24 aspiring leaders. The Program Manager – DEI is responsible for planning and execution the program, which includes maintaining our online mentoring platform. She/He will have indirect responsibility (e.g., partnering with internal staff) to promote, evaluate, and improve the program.
- Webinar Series: Hundreds of people in our member organizations participate in our monthly webinars to build leadership capabilities that enable a great workplace for all. The Program Manager – DEI is responsible for all aspects of planning and execution including sourcing, vetting, and preparing webinar presenters; managing webinar enrollment; and gathering feedback.
- PitchFest: Our annual Pitchfest provides women-owned businesses with an opportunity to hone their value proposition through an intensive 10-week mentoring program culminating in a big-stage presentation in front of an adoring crowd as well as feedback from industry luminaries. The Program Manager -DEI will be responsible for the application and selection process as well as event planning, execution, follow-up.
- CEO Pledge: Camber Outdoors was the first to launch a CEO-level commitment to accelerate women's leadership. The Program Manager – DEI will have the opportunity to help build the next iteration of Camber Outdoors' flagship program. Responsibilities will include processing new pledge signers, monitoring member successes, creating program materials, and tracking renewal status.
Job Requirements
WHAT WE'RE LOOKING FOR:

The Program Manager – DEI position will play a key role in executing Camber Outdoors' current and future programs that accelerate equitable workplace cultures in the active-outdoor industries. As such, the person who will excel in this role will have:

- Commitment to Camber Outdoors' mission of advancing equity for all in the active-outdoor industries as the organization evolves in the direction of intersectionality of identity.
- Comfort with ambiguity and a fast-paced work environment.
- Advanced organizational and time management skills, with an ability to create and monitor plans and timelines.
- Experience effectively managing and implementing multiple projects with limited oversight.
- Strategic thinking capabilities: knowing when to act vs. when to ask.
- Professional polish: high-quality writing and poised public speaking.
- Comfort and confidence communicating with leaders at all levels of an organization from front line to C-Suite.
- Database management experience (currently using CiviCRM)
- Willingness to support the team by doing "whatever it takes" to get the job done.
- Love and passion for being outside and active.
- Ability to work professionally and respectfully with people from diverse backgrounds and skills in a team environment.
- A positive and optimistic (but not Pollyanna) outlook where work is full of possibilities, not problems.

Other Job Related Considerations:
- Lifting boxes and bags is part of this role particularly before, during and after events.
- Please review our values to ensure you not only love them, but also can live them! (https://camberoutdoors.org/camber-careers)
- Our Boulder office is dog-friendly, and you will often find our large, friendly pets there.

ABOUT US:

Camber Outdoors is based Boulder, CO. Preference will be given to Boulder-based candidates. Camber Outdoors offers a competitive non-profit salary for comparably-sized organizations, health insurance, a monthly 'get outside' stipend, flexible work schedule, puppy kisses, the opportunity to make a difference and opportunity for advancement.

Camber Outdoors strives to hire a team that thinks differently—not just different from the mainstream, but different from one another. The company believes that people with a broad range of experiences, thoughts, backgrounds, and cultures not only make the office more dynamic but also enable us to more effectively achieve our mission.

HOW TO APPLY:

- Read this job description to make sure it's the job for you.
- If you're excited about the possibility of making a big difference, send us your resume and a thoughtful cover letter as a combined PDF file. Please use your last name and first initial as the filename of your PDF.
- Email the combined PDF to us at employment@camberoutdoors.org with "Program Manager – DEI" as the subject line.
- Applications will be reviewed immediately, and candidates with the best fit will be contacted for interviews.
- Due to the volume of applications, we may not be able to respond to all applications received. No calls please.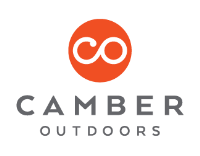 Date Posted: 8/13/2018
Program Manager - Diversity, Equity & Inclusion
United States

Colorado

Boulder, CO

3 year(s)

Full-Time

Not Available