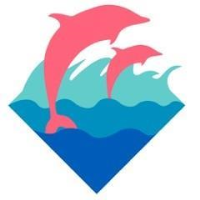 Date Posted: 5/22/2018
Customer Service Manager
United States

California

Van Nuys

3 year(s)

Full-Time

Not Available
Job Description
Pink Dolphin Clothing is seeking organized and personable Customer Service Manager responsible for multi-channel and multi-brand customer support as well as office support to work from our Van Nuys, Calif. office.

Starting salary is 35k+ Depending on experience.

Key Responsibilities:

Customer Service
• Assist sales team and online manager in handling basic questions regarding products, services and other company elements for multiple brands.
• Analyze and assess flagged orders and suspicious transactions for fraud prevention.
• Resolves product or service problems by clarifying the customer's complaint; determining the cause of the problem; selecting and explaining the best solution to solve the problem; expediting correction or adjustment; following up to ensure resolution.
• Manage customer support for social media platforms by fielding basic questions and work with marketing team to create relevant content.

Showroom
• Maintain and merchandise showroom to showcase upcoming releases.
• Oversee and track promotional gifting acting as a liaison between the recipient and warehouse.

Office Support

• Provide support answering phones, directing calls, taking complete messages.
• Assist management with ordering supplies, daily office activities and/or special projects.
• General light office maintenance as required to maintain a professional atmosphere.

Maintain Records
• Track and analyze all customer support activity keeping accurate written records/notes of any correspondence; frauds, claims, exchanges, etc.
• Prepares product or service reports by collecting and analyzing customer information.


Job Requirements
Skills and Qualifications
• Proven working experience as a customer service manager as well as experience in providing customer service support.
• Excellent knowledge of management methods and techniques.
• Strong client-facing and communication skills; exceptional grammar. Proficiency in English required, bilingual is a plus.
• Working knowledge of customer service software, databases, and tools; sales desk, shopify, shipstation, paypal, authorize.net.
• Awareness of industry's latest technology, trends, and applications.
• Ability to think strategically, take the lead while working quickly and efficiently in a team setting..
• Advanced troubleshooting and multi-tasking skills.
• BS degree in Communications, Fashion or related field.
• Work directly with the warehouse and also retail customers to process orders and ensure a quality of service. Being friendly and understanding their needs is crucial to the job.
• Must be proficient in Microsoft Office (Word, Excel, Powerpoint). Photoshop and Adobe are a plus.
• Excellent organizational skills; attention to detail, and accuracy.
• Deadline-Oriented with proven scheduling and time management skills.
• Candidate must be comfortable lifting up to 20 lbs boxes if needed.
• Dependability, persistence and independent self-starter.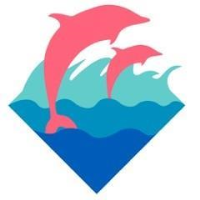 Date Posted: 5/22/2018
Customer Service Manager
United States

California

Van Nuys

3 year(s)

Full-Time

Not Available