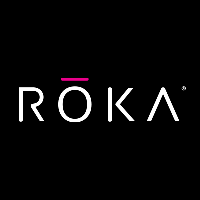 Date Posted: 8/15/2017
Customer Experience Specialist
United States

Texas

Dallas, TX

3 year(s)

Part-Time

Not Available
Job Description
ROKA is growing its Customer Experience team. Successful candidates will be responsible for the day-to-day functions of the overall ROKA customer experience. This position is crucial for maintaining a culture of superior customer service. Accordingly, we are looking for someone with a high level of empathy who is self-motivated, has a great attitude, and can consistently perform at the highest level with minimal supervision. This position will report directly to the Customer Experience Manager.

The work environment is fast paced and demanding but provides many opportunities for immediate feedback and recognition.

ESSENTIAL DUTIES AND RESPONSIBILITIES:
- Field all incoming correspondence from accounts, direct consumers, and strategic partners.
- Interact directly with consumers via live web chat, email, and phone.
- Facilitate and track the product warranty process (returns, exchanges, repairs, quality control).
- Follow up post-sale with customers to ensure and enhance customer experience and create brand loyalty.
- Resolve customer issues by identifying problems and coordinating appropriate corrective action.
- Regular data entry and order entry with strong attention to detail.
- Develop and maintain great working relationships with key personnel at assigned key accounts, teams, and strategic partners.
- Communicate internally with management, sales, and warehouse regarding daily consumer activities and service issues.
- Complete all reports and records required and submit on a timely basis.
- Must be able to sit or stand for extended periods of time.
Job Requirements
MUST HAVES:
- Bachelors Degree is strongly recommended.
- 3+ years of customer service or inside sales support experience in the endurance sporting goods, apparel or related industry.
- Proficient with CRM and ERP platforms; comfortable learning new technology systems.
- Strong desire to learn and educate about company products/ technology.
- Must have strong communication skills. This includes the ability to write and speak clearly in a variety of settings to deliver a high level of customer service, and ability to respond effectively to sensitive inquiries or complaints.
- Must have the ability to multitask and adapt in a fast-paced environment.
- Demonstrates a high degree of professionalism in communication, with customers, peers, and management.
- Be an advocate for the customer; must be able to handle challenges with empathy.
- Must be authorized to work in the U.S.

NICE TO HAVES:
- A passion for and participation in the sports we serve.
- Intimate knowledge of triathlon, competitive swimming and/or sporting goods industry is a plus.
- Excellent organizational skills, analytical ability, and strategic planning.
- Strong computer proficiency in Salesforce or equivalent CRM, NetSuite, and MS Office and ability to learn new systems quickly.

BENEFITS INCLUDE:
- Fun and casual atmosphere
- Employee discount

ABOUT ROKA:
ROKA is a premium multisport brand dedicated to empowering athletes with the performance technologies they need to realize and redefine their potential. Like the athletes it serves, ROKA believes reaching one's best is not a destination but the first step on the next journey of greatness, and the company continually strives to achieve the most innovative, premium products available for those who demand the best.

ROKA was founded by two former Stanford All-American swimmers who, after being frustrated by the offerings on the market, set out to make the fastest wetsuits on the planet. After launching in 2013, ROKA has seen tremendous growth, and its products are now relied upon by numerous world-class athletes including ITU World Champions, IRONMAN® Champions and Olympic medalists. In 2016, ROKA is sending 18 athletes to the Rio Olympics. Today, ROKA continues to make a difference for athletes who share its passion for excellence, and the company is building on its reputation for quality, performance and unsurpassed customer experience as it expands into new product categories.

We are seeking the best and those who want to be the best. ROKA is a high-performance multisport TEAM. We support each other's development as the foundation for our growth. We are committed to building the top performing products in every category we enter, and we strive to offer the best customer experience possible. We have an entrepreneurial, fast-paced and fun tribal culture. We're looking to attract the brightest talent available and run a rolling application process throughout the year (even when we aren't immediately adding to our team). We look at everything a candidate brings to the table and value qualitative factors like self-awareness, judgment, and positive energy as much as resume bullet points or GPAs.

If you are passionate about being the best at what you do, we'd like to meet you.

To apply, please click on the "External Application" link, and be sure to let us know you found this job on Malakye!
Perks
- Fun and casual atmosphere
- Employee discount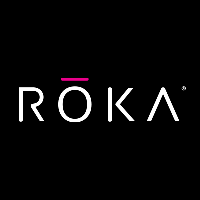 Date Posted: 8/15/2017
Customer Experience Specialist
United States

Texas

Dallas, TX

3 year(s)

Part-Time

Not Available