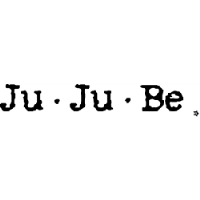 Date Posted: 9/13/2017
Customer Service Representative
United States

California

Costa Mesa

1 year(s)

Full-Time

Not Available
Job Description
It takes a super special person to pick up the phone and be instant friends with the person on the other end of the line. But that's what Ju-Ju-Be is all about! In this exciting position, you'll get to be one of the voices of Ju-Ju-Be! When anyone calls, emails, Facebooks us, or contacts the company, you get to respond and make them happy. You'll spend time resolving customer concerns, helping push out information, working on returns and warranties, being excited with new customers on Facebook, and generally making our customer service awesome. When the phone's not ringing and the email's not piled up, you've got tons of other things that will keep you busy around the office. Having knowledge of social media is a very desirable way to show off some additional skills and catch our eye. In a small team, fast paced environment, no two days will be alike. We are looking for "family members" that are willing to work hard and grow with us. Are you a go-getter that can balance hard work with laughter and fun? Do you like to eat cupcakes, but don't mind that you might have to take out the garbage and lift a few boxes to lighten everyone's load? Are you a quick learner and rather sponge-like? Then, please, by all means-send us your resume ASAP!

Formal Description: (no sprinkles just business)
The Customer Service Representative is responsible for responding to a high volume of B2C customer service inquiries and ensuring that timely and satisfactory responses are given to all inbound requests. The Customer Service Representative monitors all channels for contacting the company, including email, phone, social media and in-person requests.

The Cake (if you are a pro with people and organized…this will literally be cake)
• Answer phones, emails, Facebook and other social media requests in a timely manner. Track all contacts through Zendesk to resolution.
• Work with Customers on Warranty, Return and Repair issues to satisfy customer requests in line with company policies.
• Ensure that order related CSR issues are handled by Ju-Ju-Be's warehouse and that the customer experience is optimal.
• Continually research CSR best practices from other companies and implement new programs, metrics, and reports on a regular basis.
• Meet or exceed CSR KPI metrics, including time and level of response, accuracy and customer satisfaction evaluations.
• Using catalogs, product, web and the team, make yourself the expert in Ju-Ju-Be product.
• Have a genuine and real experience with the customer. Warmth and sincerity go a long way.
• Foster strong relationships with team members and any person that comes down your path.
• Enjoy the additional title of office manager. Keeping shared work spaces tidy, organized and stocked with necessary supplies.
• Work with IT to maintain phones, emails, printers and any web tools necessary to give an ideal customer service experience.
• Demonstrate ownership, accountability and initiative in all tasks, large or small.
• Establish sense of urgency and ability to balance calls, tasks and offer help to other team members.
• Be open to special projects and look for areas to lend a hand or take on more responsibilities.
Opportunities for growth are abundant.



Job Requirements
Ingredients
• Minimum 1 year customer service experience, preferably soft goods or wholesale.
• Superb listening, interpretation and problem solving skills.
• Excellent written and verbal communication skills.
• Punctuality, reliability and ability to work in a fast-paced environment.
• Efficient in Microsoft Office, Outlook and Excel..

Cherry on Top
• Experience with Zendesk
• Knowledge of AIMS or other ERP software.
• Experience with various channels of social media
(Facebook, Instagram, Pinterest, Twitter, Youtube, etc.)
• Sales or sales support experience.

Compensation: $15.00 – $22.00/hr (experience dependent)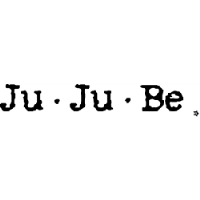 Date Posted: 9/13/2017
Customer Service Representative
United States

California

Costa Mesa

1 year(s)

Full-Time

Not Available