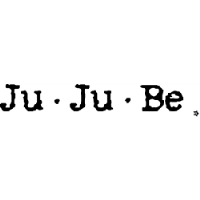 Date Posted: 1/15/2018
Product Line Manager
United States

California

Costa Mesa

7 year(s)

Full-Time

Not Available
Job Description
Ju-Ju-Be is seeking a Product Line Manager to help guide the product lifecycle process for one of the most progressive brands in the industry. Location is in Costa Mesa/Newport Beach.

Job duties include the following:
• Manage the full lifecycle of products from inception to end-of-life.
• Work with Sales and Marketing department to conduct market surveys of buyers, international distributors, and consumers to find open space for product line expansion.
• Monitor fashion trend services and key designer lines for trend and color forecasting.
• Create seasonal and yearly line plans for each segment of the product line to address needs of distinct distribution channels. Include forecasts for revenue and unit potential.
• Formulate design briefs for new individual products and full product programs. Obtain stakeholder signoff before presenting to contract designers.
• Work with contract designers to execute new designs. Includes both new products and new prints and/or fabrications.
• Conduct formal design reviews to get feedback on design progress. Pass along critical feedback to designers or confirm designs with all stakeholders.
• Work with internal developers as they execute the designs at contract factories, holding prototype review meetings regularly during the development process.
• Work with Marketing department to guide and develop product specific marketing plans for each new product. Direct the creation of copy, product photography, lifestyle photography, product video, packaging and point of purchase materials.
• Attend key retail meetings, sales meetings and tradeshows for new product presentations.
• Attend Demand Planning meetings and give input on forecasts to the Production team regarding production orders and discontinuation of SKUs.
• Maintain detailed checklists and timelines for each product introduction including major milestones and release dates.
• Conduct monthly Biz Dev meetings to identify and coordinate activities with licensed and cooperative partners. Maintain open communication with each partner regarding design and marketing activities.
• Attend semi-annual management meetings to formulate strategy with the rest of the management team.
• Working with Accounting department, give key input into annual budget and mid year forecasts.

Job Requirements
Key Skills and Traits:

• 5-10 years product line management experience in premium branded consumer goods.
• Small business experience in a fast moving, highly dynamic environment.
• Ability to multitask and simultaneously work on multiple, high priority projects.
• Skills to manage and motivate both direct reports and non-direct report departmental staff in a matrix organization.
• Ability to take and assimilate critical feedback, evaluating all inputs from a non-emotional, business oriented perspective.
• College degree in Marketing, Design, Business, or relevant discipline.
• Intuitive market knowledge and trend forecasting skills
• Passion, charisma, and a natural sense of playfulness mixed with professionalism and tact.
• Excellent organization and computer skills are a must!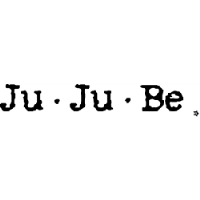 Date Posted: 1/15/2018
Product Line Manager
United States

California

Costa Mesa

7 year(s)

Full-Time

Not Available