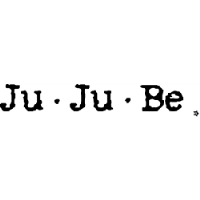 Date Posted: 6/11/2018
Financial Controller
United States

California

Irvine

4 year(s)

Full-Time

Not Available
Job Description
In a super fun, fast-paced, small business environment, the Financial Controller will fill a key role at JU-JU-BE. The position requires in-depth knowledge of accounting and consumer product sales dynamics, good collaboration and leadership, and strong reporting skills. The position can expect to spend most of their time working on daily entries, reconciliations, weekly/monthly/quarterly reporting, and special projects.

Job Responsibilities
• Management of a small staff of accounting members, preparing for significant growth
• AR/Inventory/AP Analysis and Reporting
• Management of the General Ledger including reconciliation of accounts and ensuring schedules are updated and maintained
• Supervision of and contribution to monthly financial close.
• Publishing of period and YTD financial statements to include monthly financial package including budget vs actual comparisons, KPI's, inventory, commentaries and other supplemental requests.
• Preparing annual budgets and forecasts.
• Work with all departments to establish expense budgets, monitor compliance and provide YTD updates.
• Oversee cash management by producing weekly reports and implementing revisions to projections based on YTD performance and needs.
• Ensure compliance with applicable federal, state and local agencies and updates including.
• Supervision of all in-house audits (insurance, tax agencies, etc).
• Approval of weekly check run and disbursement requests.
• Oversight of all business transactions (invoicing, payments, banking, inventory adjustments, etc.) and familiarity with all activity that feeds to financial statements.
• Maintain relationship with bank, process wire and ACH transfers and monitor associated costs including monthly fees, credit card rates, merchant services, etc.
• Provide all reports, documents and answer questions from CPA for annual corporate tax filings.
• All periodic/adhoc financial reporting and requests.
• Develop and document business processes and accounting policies to maintain and strengthen internal controls
Job Requirements
• 4+ years in Accounting
• Experience with product-based accounting
• Current and in-depth understanding of Generally Accepted Accounting Principles (GAAP)
• Aptitude for understanding and interpreting financial statements
• Experience with general ledger functions, accrual accounting and closing processes
• Experience in Inventory Management
• Advanced MS Excel knowledge
• Accuracy and attention to detail
• BS degree in Accounting or Finance
• Experience with Quickbooks, AIMS 365 a plus
• Apparel and/or E-commerce experience favored

About Ju-Ju-Be:
The brand was founded after an exhaustive search showed that current competitive products always left moms searching for a better blend of features for their diaper bag. Some had style, some had function. Very few had both, and even the most functional brands missed out on the latest innovations in textile technology. In smart style, Ju-Ju-Be assimilated the most advanced technology possible and created a product line unrivaled in the industry. Fans took note and there was a need to round out the line and add travel and lifestyle pieces. Ju-Ju-Be is smart bags for smart people.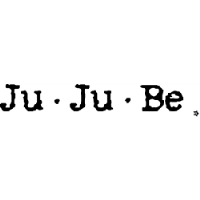 Date Posted: 6/11/2018
Financial Controller
United States

California

Irvine

4 year(s)

Full-Time

Not Available