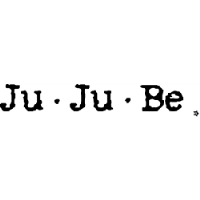 Date Posted: 6/7/2018
Customer Service and Operations Director
United States

California

Irvine

10 year(s)

Full-Time

Not Available
Job Description
Ju-Ju-Be is a fast growing, fast-paced, fun business environment that has created this new position to be part of the management team. The company has recently completed a private equity buyout with Bregal Partners and expects to use Ju-Ju-Be as a foundation for accelerated organic growth and add-on acquisitions in the baby products category. Ju-Ju-Be has a nice blended mix of B2B, B2C and International sales. Reporting to the CFO the Customer Service & Operations Director position will manage customer service, order processing, procurement, distribution and inventory management activities for the company. The new person is expected to be hands on and capable of building a strong team and the underlying systems & processes to support the company's future growth plans. This person will work closely with all company departments and an outside 3PL, so multi-tasking, flexibility and communication skills will be paramount.

Key Duties and Responsibilities

• Manage customer service & order processing function.
• Supervise and train customer service & order processing representatives.
• Prepare monthly shipping forecasts, in conjunction with sales department, to assure a smooth flow of orders from customers through the warehouse 3PL partner.
• Prepare sales & inventory forecasts, in conjunction with sales & marketing, to support placement of purchase orders to Asian factories to fulfill customer demand while meeting inventory turn goals.
• Maintain efficient and effective 3PL warehousing system that minimizes costs and maximizes service to the customers.
• Establish companywide key performance metrics and establish tracking system for management.
• Troubleshoot orders and fulfillment bottlenecks and issues.
• Play a key role in the implementation and maintenance of a disciplined business processes & ERP system within the company.
• Key liaison with suppliers in coordination of purchase and traffic cycles.
• Support international activities including but not limited to; proper classification of goods according to tariff coding system, preparation and processing of import and export documentation according to customs regulations, laws, and ensure all documentation supplied by businesses constituents meets international compliance measures
• Communicate with suppliers and multiple internal departments to provide updates for incoming shipments, to ensure all product release deadlines are being met.
• Work with warehouse to ensure compliance with routing guides and internal operations
• Work with customers, sales department and warehouse to resolve distribution issues, discrepancies and chargebacks.
• Work with product development department to develop and execute quality control & packaging procedures
• Organize, manage and facilitate weekly operations meetings to provide updates to ongoing projects and issues
• Enter and update inventory purchase orders including costing updates and variance analysis.
• Maintain and update necessary information for duty drawback claims
• Maintains professional and technical knowledge by attending educational workshops & reviewing professional publications
• Position will supervise 3-4 CSR's and 1 sales & operations analyst.
Job Requirements
Qualifications and Preferred Experience

• Bachelor's in business administration or related field.
• 10+ years of progressive experience in customer service and operations; including time in a supervisory role.
• Hands on experience/strong working knowledge of customer service, order processing, and operations, within a sourcing & distribution business model.
• Background in consumer products/apparel companies.
• Experience with E-commerce and consumer drop-ship programs.
• Hands on experience with ERP and Microsoft Office Suite of Products
• Strong customer service orientation.
• High energy and strong work ethic.
• High personal integrity.
• Strong communication skills.

Note: The above information on this description has been designed to indicate the general nature and level of work performed by employees within this classification. It is not designed to contain or be interpreted as a comprehensive inventory of all duties, responsibilities, and qualifications required of employees assigned to this job.
LOCAL CANDIDATES ONLY PLEASE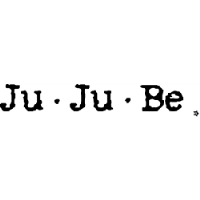 Date Posted: 6/7/2018
Customer Service and Operations Director
United States

California

Irvine

10 year(s)

Full-Time

Not Available