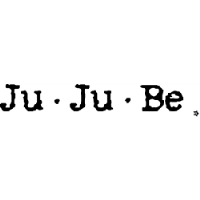 Date Posted: 8/8/2018
Operations and Logistics Specialist
United States

California

Costa Mesa

5 year(s)

Full-Time

Not Available
Job Description
In a super fun, fast-paced, small business environment, the new position of Operations & Logistics Specialist position at JU-JU-BE will offer key support to the Operations & Customer Service Department. You will be the lead contact for supplier and distribution problem resolution, as well as developing internal procedures to create operating efficiencies in those areas. The position will report directly to the Director of Operations.

Key Duties:

• Key liaison with international and domestic suppliers in coordination of purchase and traffic cycles
• Support international activities including but not limited to; proper classification of goods according to tariff coding system, preparation and processing of import and export documentation according to customs regulations, laws, and ensure all documentation supplied by businesses constituents meets international compliance measures
• Communicate with suppliers and multiple internal departments to provide updates for incoming shipments, to ensure all product release deadlines are being met
• Regularly analyze freight carriers to determine container maximization and best market pricing
• Work with warehouse to ensure compliance with routing guides and internal operations; prevent, minimize and resolve customer chargebacks
• Work with customers, sales department and warehouse to resolve distribution issues and discrepancies
• Work with product development department to develop and implement quality control procedures
• Organize, manage and facilitate weekly operations meetings to provide updates to ongoing projects and issues
• Enter and update inventory purchase orders including costing updates and variance analysis
• Reconcile inventory and match invoices to receipts
• Maintain and update necessary information for duty drawback claims
• Manage inventory related AP, including FOB invoices, freight, and duties
• Work with Director of Operations to improve inventory turns and minimize excess & obsolete inventories
• Assist with accounting projects related to sales and inventories

Job Requirements
Qualifications:
• Proven working experience in operations and logistics area, degree preferred
• 2-4 years related experience, preferably in consumer products and/or apparel industry
• Strong Microsoft Office skills (emphasis-Excel, Word, Outlook) and experience with ERP systems
• Detail Orientation / Accuracy
• Strong ownership of work product
• Excellent analytical and communication skills
• Strong interpersonal skills with the ability to work independently and within a team environment
• Customer Focus
• Candidate must have the ability to maintain strict confidentiality

Note: The above information on this description has been designed to indicate the general nature and level of work performed by employees within this classification. It is not designed to contain or be interpreted as a comprehensive inventory of all duties, responsibilities, and qualifications required of employees assigned to this job.

To Apply: Please submit your brief cover letter, resume and salary history through Malakye.

About Ju-Ju-Be:
The brand was founded after an exhaustive search showed that current competitive products always left moms searching for a better blend of features for their diaper bag. Some had style, some had function. Very few had both, and even the most functional brands missed out on the latest innovations in textile technology. In smart style, Ju-Ju-Be assimilated the most advanced technology possible and created a product line unrivaled in the industry. Fans took note and there was a need to round out the line and add travel and lifestyle pieces. Ju-Ju-Be is smart bags for smart people.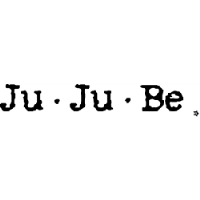 Date Posted: 8/8/2018
Operations and Logistics Specialist
United States

California

Costa Mesa

5 year(s)

Full-Time

Not Available