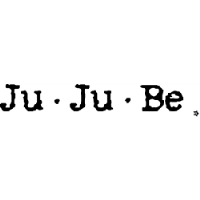 Date Posted: 8/8/2018
Sales Operations/Business Intelligence Analyst
United States

California

Irvine

0 year(s)

Full-Time

Not Available
Job Description
In a super fun, fast-paced, growing business environment, the new position of Sales Operations Analyst position at JU-JU-BE will offer key support to the Operations and Sales Departments while providing reports and KPIs critical to Management and the entire organization. Reporting to the Director of Operations, you will be responsible for managing and maintaining the monthly Sales & Operations Planning process with a strong emphasis on demand planning. You will also provide data and analytics to the management team to guide overall company strategy. To help drive data-driven decisions in the company, you will build a strong network across all departments to determine key factors that define and influence the business. You will continually identify key KPIs to track and monitor progress across the entire firm. A strong understanding of inventory metrics, sales analytics and customer service data is key to your success. You must be able to work independently and manage both a recurring task workload as well as participate in multiple business-building and process refining projects.

The position is located at our global headquarters in Irvine, California.

Key Duties:
• Responsible for providing global business analytics to effectively manage the worldwide Sales & Operations Planning process.
• Define & standardize key operational metrics and tolerances for all levels of the organization to define success.
• Review multiple sources of data and provide insights on forecast accuracy, sales, inventory, service and margin metrics.
• Manage and maintain the monthly Sales & Operations planning calendar while holding key stakeholders accountable to deliverables and timelines.
• Manage and track performance trends impacting inventory availability and make recommendations around planning assumptions to management.
• Participate in the development of standardized diagnostic and reporting tools, facilitate and prepare monthly S&OP trend analysis deck. Advocate and implement process improvements.
• Partner with internal and external partners to streamline operations and measure improvement in efficiencies.

Required Skill Sets:
• Solid organizational skills
• Strong project management skills
• Open and ready to learn attitude
• Solid analytical skill set
• Ability to define and maintain standards of process
• Ability to manage multiple projects across a matrixed organization
• Power User of Excel. Proficient in PowerPoint
• Effective presentation skills


Job Requirements
Qualifications:
• A minimum of 5-7 years of overall business experience. Consumer goods experience is a must, import and/or cut-and-sew industry a plus.
• Bachelor degree in business, operations, statistics or other relevant field. MBA a plus.
• Strong analytical and organizational skills.
• Financial aptitude is a requirement, as is the ability to interact at all levels of the organization and handle multiple projects simultaneously.
• Strong leadership skills to effectively manage complex and rapidly evolving situations.
• Microsoft Office skills with advanced Excel is required.

The above information on this description has been designed to indicate the general nature and level of work performed by employees within this classification. It is not designed to contain or be interpreted as a comprehensive inventory of all duties, responsibilities, and qualifications required of employees assigned to this job.

About Ju-Ju-Be:
The brand was founded after an exhaustive search showed that current competitive products always left moms searching for a better blend of features for their diaper bag. Some had style, some had function. Very few had both, and even the most functional brands missed out on the latest innovations in textile technology. In smart style, Ju-Ju-Be assimilated the most advanced technology possible and created a product line unrivaled in the industry. Fans took note and there was a need to round out the line and add travel and lifestyle pieces. Ju-Ju-Be is smart bags for smart people.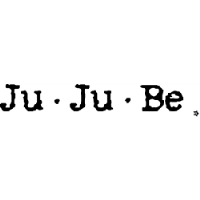 Date Posted: 8/8/2018
Sales Operations/Business Intelligence Analyst
United States

California

Irvine

0 year(s)

Full-Time

Not Available