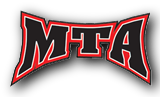 Date Posted: 9/16/2017
Outside Sales Rep
United States

California

(North, South, West and Northeast), Multiple US Regions & States

3 year(s)

Full-Time

Not Available
Job Description
MTA Distributing - Outside Sales Representative
(North, South, West and Northeast)

Job Details:
MTA Distributing is currently seeking well qualified and experienced sales professionals to become part of our nationwide Outside Sales team. We currently have open positions in each of our four sales regions (North, South, West and Northeast).

The job of an Outside Sales Rep is to maintain and grow business with current customers, and gain new business by identifying opportunities within their assigned territory. Applicants should possess the ability to effectively communicate with a wide variety of personalities working in a fast-paced, sales-driven environment.

Well qualified individuals will have at least 3 to 5 years of outside sales experience. A background in the Powersports industry is an asset, but is not mandatory. An Outside Sales rep must be a self-starter capable of working independently, possess good presentation and negotiation skills, problem solving, and most importantly, the ability to close a sale.

Job Responsibilities:
• Responds quickly to dealer needs and requests, and produce sales
• Develops and maintains an awareness of market behavior and competitive trends
• Introduce, demonstrate and educate dealers on new products, using sales samples, flyers and other resources
• Effectively communicate the value of doing business with MTA, including our private brands and exceptional customer service
• Work with dealers to build displays to encourage growth of MTA products
• Effectively manage assigned territory and create plans to grow sales based on the companies objectives
• Build relationships with dealer employees and vendor representatives
• Provides outstanding customer service by identifying and actively addressing dealership needs and requests
• Have consistent communication with the Regional Sales Manager to review sales activities, progress on goals, and status of prospective accounts

To apply, please submit your cover letter and resume via the Malakye application link below.
Job Requirements
Skill Set Required:
• Able to be respond in a timely manner to meet the needs of customers and the company
• Proven ability to close a sale
• Strong desire to succeed and the understanding this position requires continual education
• Excellent communication, interpersonal and organizational skills, and follow-through
• Provide exception customer service while adhering to company guidelines
• Ability to meet the ever changing needs of customers and the company
• Willingness to travel throughout assigned territory using personal vehicle and paying all expenses
• Experience with Microsoft Office Suite – primarily Outlook email and Excel knowledge
• Minimum three years of outside sales and/or industry experience

Education Requirements:
• High School Diploma or equivalent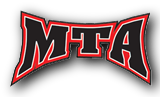 Date Posted: 9/16/2017
Outside Sales Rep
United States

California

(North, South, West and Northeast), Multiple US Regions & States

3 year(s)

Full-Time

Not Available