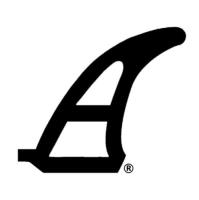 Date Posted: 4/21/2018
Independant Sales Reps
Multiple Locations

Multiple Territories

2 year(s)

Contract

Not Available
Job Description
Akela Surf is in search of INDEPENDENT SALES REP POSITIONS in the following locations: CALIFORNIA - EAST COAST - FLORIDA.

ABOUT AKELA SURF //
Akela Surf is an Exclusive Surf Brand for Women. Started by a Canado/Venezuelan combo, based in Canada, combined their love and experiences with design, lifestyle, ethical mindset and gliding on water to pour it all into the Brand. Akela Surf is a premium swimwear line which sets us apart from other Brands you will find on the market. We design, develop, and produce high-quality women's surfwear, swimwear, wetsuit, and active swim all with a fashion twist and at a competitive price. Our soft, custom-made fabrics are made of recycled polyester from plastic bottles, 50 UV sun protection which makes our products extremely eco-friendly and amazingly comfortable. Our Wetsuit line is in Ultra Stretch material.

POSITION SUMMARY //
Akela Surf is strongly establishing some Keys Account in the Canada & USA and is looking to bring on independent Sales Reps that will be responsible for servicing and growing the wholesale business.

We are mainly looking in these 3 territories;
• California (North or South)
• North of East Coast NY area
• Florida

We will provide all necessary tools to support you. Our company is young and fresh and there's room to grow with us!

RESPONSIBILITIES INCLUDE //
• Development and execution of sales strategy to grow the wholesale business, including the major account in your territory.
• Ensure consistent growth & maintain relationships with buyers.
• Ensure Brand representation in-store and products is well present and display.
• Perform store clinics as necessary to educate staff on the product and materials features.
• Working close with Sales Director to place orders and respect orders schedule.
• Track growth and identify key trends in the area.
• Present potential key events (ex: regional shows, surf competition, etc)
• Possibility to attend key regional and national trade shows (travel cost would be covered by Akela Surf)
• Reporting and communicating with internal team members on a regular basis
Job Requirements
IMPORTANT QUALIFICATIONS //
• 2+ years of sales experience in the specialty outdoor, action sports, fashion, surf, swimwear or related sporting goods industries.
• Proven track record of exceeding sales goals.
• Understand the Brand and customers and where to place the product on the market.
• Valid driver's license.
• Strong analytical and communication skills are a must.
• Ability to travel as frequently as business needs require.
• Motivated, independent and self-starter that can successfully execute sales initiatives.
• Experience managing key major accounts.

ESSENTIAL QUALITIES //
• Passionated for Surf, outdoors and/or fashion
• Outgoing and personable with a strong ability to speak publicly
• Self-initiated creative thinker.
• Well organized
• Reliable, loyal and professional.
• Can understand quickly the needs of like-minded consumers

TO APPLY // Please submit your brief cover letter, resume and territory through Malakye.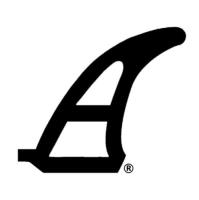 Date Posted: 4/21/2018
Independant Sales Reps
Multiple Locations

Multiple Territories

2 year(s)

Contract

Not Available