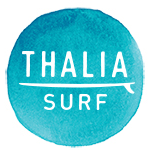 Date Posted: 5/17/2018
Product Photographer / Web Manager
United States

California

Laguna Beach, CA

2 year(s)

Full-Time

Not Available
Job Description
Thalia Surf is in search of a Product Photographer / Web Manager to join the team in Laguna Beach, CA.

ABOUT THALIA SURF //
Thalia Surf Shop offers unique retro surfboards and hard to find surfing apparel. We curate the alternative for surfers, artists, shapers, and brands because we know the market can be pretty oversaturated. Our vision is to create a classic but modern surf experience.

POSITION SUMMARY //
We are currently accepting resumes for a Product Photographer / Web Manager to update our website with all new products, as well as manage our online store. In this position, you will be responsible for Thalia Surf's online image. You will take, upload and curate all product shots and placement on the site, newsletters and banners, and the occasional lifestyle photoshoot.
Job Requirements
QUALIFICATIONS & REQUIREMENTS //
The candidate must have 2-3 years of photoshop experience, as well as familiarity with Lightroom, Illustrator, and Premiere for occasional video.

Must have studio experience (ie: product styling, outlining/clipping in Photoshop, file format knowledge)

TO APPLY // Please submit your brief cover letter and resume through Malakye.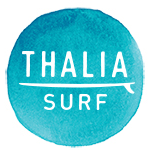 Date Posted: 5/17/2018
Product Photographer / Web Manager
United States

California

Laguna Beach, CA

2 year(s)

Full-Time

Not Available