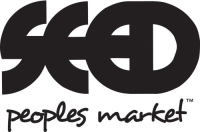 Date Posted: 11/23/2017
RETAIL BUYER
United States

California

Costa Mesa, CA

3 year(s)

Full-Time

Not Available
Job Description
EXPERIENCED OUTDOOR APPAREL, ACCESSORIES & EQUIPMENT BUYER NEEDED FOR UNIQUE ECO LIFESTYLE STORE IN COSTA MESA.  

PRODUCT KNOWLEDGE OF TECHNICAL APPAREL, SHOES, ACCESSORIES & TRAVEL/CAMPING GEAR REQUIRED.

MUST POSSES THE ABILITY TO GENERATE & ANALYZE SALES REPORTS, CREATE AND EXECUTE SEASONAL BUY PLANS, MANAGE INVENTORY LEVELS, SALES MARGINS & PROCESS PURCHASE ORDERS ON A TIMELY BASIS.

WORK CLOSELY WITH VISUAL MERCHANDISERS, RETAIL STAFF & MARKETING STAFF TO MAXIMIZE RETAIL SALES.
Job Requirements
POSITION REQUIRES TRAVEL TO ATTEND TRADE SHOWS AND SEASONAL PRODUCT RELEASES.

FAMILIARITY WITH OUTDOOR TECHNICAL, OUTDOOR RECREATIONAL BRANDS, OR ACTION SPORTS BRANDS A PLUS.

TO APPLY // Please submit your brief cover letter and resume through Malakye.

REFERENCES REQUIRED.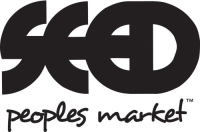 Date Posted: 11/23/2017
RETAIL BUYER
United States

California

Costa Mesa, CA

3 year(s)

Full-Time

Not Available