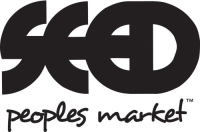 Date Posted: 12/4/2017
Retail Store Manager - Anahiem Packing House
United States

California

Anaheim, CA

3 year(s)

Full-Time

Not Available
Job Description
The Seed People's Market has a Retail Management opening at their Anaheim Packing House location.

ABOUT THE SEED //
The Seed is composed of a collection of handmade, repurposed and environmentally conscious apparel, outdoor gear, home goods and accessories. We highlight unique one-of-a-kind items from local artisans and third world countries. We educate, encourage and inspire others on sustainable living. We promote a greener planet and "Products with a Purpose" is our mantra. We are handcrafters, we are members of the planet, we are providers of green products, we are educators, we are committed to sustainability, we support local artisans, we are fueled by community, we encourage diversity, we leave no footprint, we are The People's Market.

POSITION SUMMARY //
An exciting opportunity exists for an experienced & enthusiastic retail store manager who is familiar with unique housewares, gift and food items to manage our newly opened store within the Anaheim Packing House.

RESPONSIBILITIES //
Responsibilities include hiring and managing retail staff, scheduling, deposits, reviewing profitability reports and communicating with buyers and visual merchandiser.
Job Requirements
QUALIFICATIONS //
This role requires 2-3 years of previous experience in Retail Management and great leadership skills.

This is a full time, hourly rate paid position and references are required.

TO APPLY //
Please submit your brief cover letter and resume through Malakye.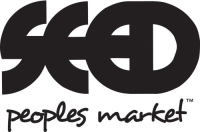 Date Posted: 12/4/2017
Retail Store Manager - Anahiem Packing House
United States

California

Anaheim, CA

3 year(s)

Full-Time

Not Available