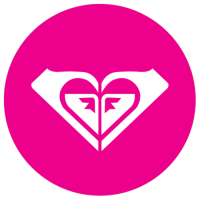 Date Posted: 12/6/2017
Product Line Manager- ROXY Tee Shirts
United States

California

Huntington Beach, CA

5 year(s)

Full-Time

Not Available
Job Description
ROXY is looking for a Product Line Manager- Tee Shirts to join the team at headquarters in Huntington Beach, CA.

COMPANY OVERVIEW //
Boardriders, Inc., is a leading action sports and lifestyle company that designs, produces and distributes branded apparel, footwear and accessories for Boardriders around the world. Our apparel and footwear brands represent a casual lifestyle for young-minded people who are inspired by a passion for outdoor action sports. Our Company's Quiksilver, Roxy, and DC Shoes brands have authentic roots and heritage in surf, snow and skate. The Company's products are sold in more than 115 countries in a wide range of distribution.

POSITION SUMMARY //
Reporting to the VP of ROXY Product, this Product Line Manager is responsible for leading the ROXY Tee Shirt category's planning and product creation process, from concept through commercialization. This person will be charged with ownership of assigned marketplace, execution of business plans, sales and margin accountability, calendar adherence and cross functional leadership. This Manager owns relevant information on consumer and competitors, identifying trends, business strategy plans and analysis.

RESPONSIBILITIES //
• Assist with assigned subcategory product lines and lead assigned lines in product concept, design, and development process.
• Assist in writing executable seasonal product briefs targeting opportunity and competitive set.
• Present product information to key internal and external groups in a comprehensive, clear and tactical manner. Come armed with research, data points and preparedness on category lines.
• Actively participate in product development cycle, including identifying potential issues, solutions for process challenges and executing sample/prototype production.
• Build and maintain relationships with all functional areas.
• Attend key account meetings, trade shows, market visits for presentation, relationship building and trend/market research.
• Manage, distribute and maintain all information of assigned product category, encompassing hang tags, workbooks, line lists, and CAD books.
• Examine, report and track success and failure of the company's products on the marketplace and determine reasons for success or failure.
• Coordinate development, costing and sampling processes between sourcing and design teams.
Job Requirements
REQUIRED EXPERIENCE/SKILLS/EDUCATION //
• 3 to 7 years of related professional experience.
• Bachelor's Degree in apparel, operations, business or related field.
• Proven success in managing a seasonal apparel product line.
• Detail oriented, along with the ability to present the big picture.
• Team-worker and influential in building positive partnerships with cross functional teams.
• Excellent communication and presentation skills.
• Knowledge of tee shirt construction, materials and fabrics.
• Understanding of materials, fit, function and end use requirements.
• Forward-thinking and strategic skills.
• Strong Retail math skills.
• Ability to handle multiple priorities in an efficient manner.
• Ability to contribute in assisting management of a category.
• Experience in merchandising/buying.

TO APPLY //
Please submit your resume via the link provided and be sure to let us know resource industry, Malakye hooked you up!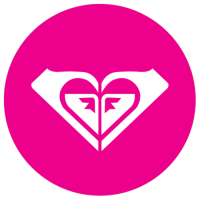 Date Posted: 12/6/2017
Product Line Manager- ROXY Tee Shirts
United States

California

Huntington Beach, CA

5 year(s)

Full-Time

Not Available