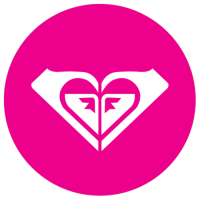 Date Posted: 9/11/2017
Sales Sub Rep, ROXY Key Accounts
United States

California

Huntington Beach, CA

2 year(s)

Full-Time

Not Available
Job Description
Roxy is in search of a Sales Sub Rep to service the Key Accounts. This position is based out of Huntington Beach, CA.

COMPANY OVERVIEW //
Boardriders, Inc., is a leading action sports and lifestyle company that designs, produces and distributes branded apparel, footwear and accessories for Boardriders around the world. Our apparel and footwear brands represent a casual lifestyle for young-minded people who are inspired by a passion for outdoor action sports. Our Company's Quiksilver, Roxy, and DC Shoes brands have authentic roots and heritage in surf, snow and skate. The Company's products are sold in more than 115 countries in a wide range of distribution.

POSITION SUMMARY //
This person supports the Key Account Manager to maximize sales, margin, and service. Assist and manage the daily workload of corporate key account sales reps and ensure all duties and projects are completed. Perform any tasks that are associated with the Selling aspect and achieve any duties that are equivalent to a sales rep function when necessary


RESPONSIBILITIES //

Daily Tasks //
• Responsible for formatting and reporting Weekly and Monthly sales reports by account
• Update and monitor order maintenance for each account per rep while working with Sales Support
• Keep a constant communication with each account per rep to develop and support business relationship
• Create accounts detail sheet to deliver style info and costing for Purchase Order retrieval
• Update On Orders to track the order details & keep a historical data by delivery for each account per rep
• Assist preparation for account meetings with ATS reports, Selling and marketing packets at tradeshows or HQ
• Manage sample lines
• Manage uncomfirmed orders and work with Reps on the best way to receive confirmation/ extensions
• Assist in SMU set up process (saleforce case creation and management)
• Work very closely with all cross-functional departments such as M&D, Marketing , Production, Sales Support to ensure communication and projects are finished in a timely manner
• Assist EOM reports for reps when needed
• Responsible for AD Samples for key accounts along with some independent reps and submit them weekly
• Ship any necessary Samples that come through for inline, SMU and photoshoots to the appropriate person
• Send images needed for .com/D2C accounts
• Attend Key Meetings for SMU's for product development assistance
• Input requests in Salesforce for Cancellation, Returns, Markdowns, Terms/Dating and submit for approval
• Responsible for writing Ecomm data seasonally for designated accounts to market the features & benefits along with submitting high res imagery

Additional Tasks //
• Show the line in absence of reps/ managers when needed
• Attend & present product knowledge training seminars when needed
• Work with RMS team to update them on selling and send any selling tools needed
Job Requirements
REQUIRED EXPERIENCE, SKILLS & EDUCATION //
• 1-2 Years Sales experience
• Maintain high profile communication skills and must possess the ability to present clearly and effectively
• Highly computer literate. Must be efficient in Microsoft Office programs.
• Retail Planning background would be ideal
• Proficient at Retail Math – someone who understands receipt flow, sales plan, markdowns, door analytics, etc.
• Analytical
• Detail oriented
• Proficient in SAP
• Department store backgound

Preferred Experience and Skills //
• Knowledge of the footwear, apparel and snow business and the Action Sports Marketplace
• Retail Math
• Retail Planning
• Proficient in SAP

TO APPLY // Submit your resume via the link provided and be sure to let us know Malakye hooked you up!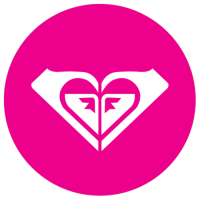 Date Posted: 9/11/2017
Sales Sub Rep, ROXY Key Accounts
United States

California

Huntington Beach, CA

2 year(s)

Full-Time

Not Available