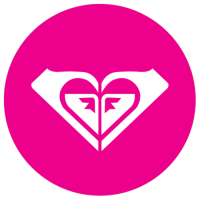 Date Posted: 1/16/2018
Global Product Line Management, Director - ROXY Footwear
United States

California

Huntgton Beach, CA

10 year(s)

Full-Time

Not Available
Job Description
ROXY is in search of a Global Product Line Management - Director for Roxy Footwear to join the team in Huntington Beach,

SUMMARY //
The Director of Global Product Line Management is responsible for being the consumer and category expert who drives our product initiatives and leads our internal/external customers through consistent and impressive product presentations guaranteeing our ability to achieve brand and business strategy plans and objectives. The Director of Global Product Line Management is responsible for developing a Roxy global assortment that will be carried in all regions globally. The assortment must reflect a "global first" approach that supports the Brand's global positioning across all channels (wholesale, retail, e-commerce) and regions. This leader is also responsible for the regional assortment in the Americas. He/she ensures the regional assortment works for all channels of business and adheres to all global adoption requirements while incorporating region and channel specific needs. He/she is the leader of the global cross-functional team and drives the execution of each seasonal assortment ensuring that the overall global Brand voice remains intact across all channels and markets. He/she is accountable to achieve all annual and seasonal financial metrics and global brand objectives including sales, margin, and global adoption rates.
RESPONSIBILITIES //

Seasonal Strategy //
• Owns the regional hindsight meeting and identifies regional wins and opportunities by channel supported by regional merchandise planning analytics
• Partners with marketing on the development of all brand/product/category level seasonal or annual promotions at the regional level
• Has primary responsibility to ensure category level sales and margin targets, set by Brand Head of Product, are met in the development of the regional line plan
• Develops a regional line strategy that meets category level style and material counts, globalization targets and regional MOQ for global styles based on recommended targets from global merchandise planning
• Defines regional SMU needs supported by analytics provided by regional merchandise planning
• Incorporates channel strategies defined by Brand Manager and Brand Head of Product for wholesale, retail and e-commerce into the regional line plan strategy

Business Planning //
• Understands and analyzes sales, margin, turns, retail price structure and merchandising requirements of buyers and key accounts
• Constructs strategic long-term and seasonal business plans in order to achieve company targets and financial objectives
• Drives alignment between top down financial targets and bottoms up merchandise plans

Product Confirmation //
Responsible for communicating with Product VP to make strategic product decisions along with Design, Development, Production and Sales counterparts. Seek business alignment with Global business and brand partners when developing Global line strategy. Responsible for finalizing global line plans with Product VP as well as identifying and recommending hero products and merchandising collections to all regions and cross functional teams.

Consumer Interaction //
The primary focus of a Director is to lead a nimble merchandising and product design process that enables the brand to develop exceptional products which exceed customer's expectations across the globe. This dictates consumer interaction with strategically selected travel to expand the already held knowledge of the category's true target market. Must demonstrate the distinctions between retailer and end consumer.

Product Line Planning //
Assist the Merchandising VP, Design Director/VP and Creative Director in the Strategic Line Planning processes. Drive decision making to implement and execute Line plan from initiation through development cycle and ultimately to end consumer. Act as category team leader and develop a collaborative working environment among product creation teams. Resolve process issues and recommend ways to continually improve the interaction of team members as well as process efficiencies.

Product Briefing //
Provide all cross functional teams including Design, development, sourcing and planning a broad overview of seasonal brand and category objectives. Responsible for incorporating seasonal business plan, financial strategy and growth objectives as well as marketplace influences and consumer insights.

Product Presentation //
Responsible for the presentation category direction and business strategy to various audiences such as Key Accounts, Sales and Upper Management at key events such as: Pre-Lines, Sample Reviews, Sales Meetings.
Job Requirements
REQUIRED EXPERIENCE/SKILLS/EDUCATION:
• Bachelor's Degree required (Merchandising, Marketing, Business, Product Design preferred)
• 10 + years of experience in merchandising and product creation
• Direct consumer or buying experience in the Action Sports Industry, Sporting goods and Family footwear chains Retail or buying background preferred
• Proven brand and business management skills
• Experience leading a global organization across multiple geographies and channels (wholesale, retail, e-commerce; Europe, APAC, Americas)
• A proven leader with a track record of achieving positive financial results
• Expertise managing relationships and diversity, with strong negotiation and influencing skills
• Blends strategic skills with operational and tactical execution
• Passion for the product with broad theoretical and practical knowledge incl. product creation
• Ability to spot trends and opportunities to generate profits and enhance brand awareness
• Creativity and ability to think out of the box
• Persuasive presentation skills and an ability to build consensus for ideas
• Willing to travel 40% (Asia and Europe)

TO APPLY //
Please apply via the link provided and be sure to let us know Malakye is your industry resource.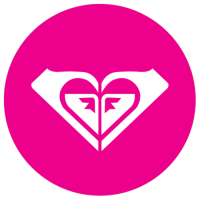 Date Posted: 1/16/2018
Global Product Line Management, Director - ROXY Footwear
United States

California

Huntgton Beach, CA

10 year(s)

Full-Time

Not Available