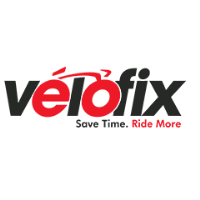 Date Posted: 8/16/2017
Program Manager
United States

California

Orange County, CA

5 year(s)

Full-Time

Not Available
Job Description
Velofix is looking to add a Program Manager to its team in Orange County, CA.

In this role you will oversee the Procurement/Vendor Relations and the Mobile Shop level execution of retail display and promotions, driving consistency and revenue throughout the US & Canada.

As leader of both programs, you will serve as the primary contact between our Vendors and Franchise Success Manager(s) and be responsible for the following:

• Nurture and grow strong, collaborative relationships with Vendors by developing solutions to meet the priorities and goals of their business
• Establish Budgets and Annual Rebate Programs
• Develop and deliver programs that drive revenue and profitability for Franchise Partners
• Lead the successful execution of brand activations from concept development and pre-production through production, in Van displays and Promo event execution and reporting
• Manage program budgets by tracking all costs in a proactive, organized way to optimize impact and ROI
• Continuously monitor program performance, identifying execution gaps and implementing tactics for course correction as necessary
Job Requirements
• Bachelor's degree, with an emphasis on business, purchasing, marketing, or communications
• Minimum of 5 years experience in a purchasing, sales or marketing role
• Experience in brand activations and retail display
• Willingness to travel up to 50% including nights and weekends
• Experience working in a Team environment in order to best execute plans

WHO ARE WE LOOKING FOR?
• Someone who embodies Velofix healthy and active lifestyle. You think differently and creatively. You're inspired by bikes, the outdoors, fitness and a active lifestyle
• Someone who's personable, outgoing and approachable. You'll be working directly with our key Vendors and Franchise Partners and they should be comfortable with you and excited to have you as a resource.
• Someone who's highly motivated, self-directed and able to prioritize tasks. We're looking for candidates who are ready to dive right in and immediately make an impact for our Vendor Programs
• Someone with exceptional communication skills, detail-oriented and organized. Being detail oriented and communicating well with both your team and our client will help set you up for success.
• Someone that has the ability to work well under the pressure of tight deadlines. Vendor needs and deadlines can regularly change and you'll need to be ready to make it work while inspiring your team to do the same.
• Someone with an Analytical mindset. You'll be implementing the plans for your program's success. Being able to track trends and gaps in execution will help maximize your progress.

To apply, please submit your cover letter and resume through Malakye.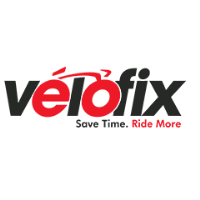 Date Posted: 8/16/2017
Program Manager
United States

California

Orange County, CA

5 year(s)

Full-Time

Not Available