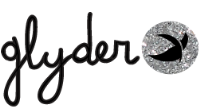 Date Posted: 11/20/2017
Men's Activewear Designer
United States

California

Santa Ana, CA

5 year(s)

Full-Time

Not Available
Job Description
Fast growing ladies active wear company is looking for a Senior Designer to create and launch new men's wear active / yoga apparel line. Candidate will be responsible for all design direction and market analysis and well as lead the effort to create trend right product.

Responsibilities include:
- A detailed knowledge of the men's active wear / yoga market, men's or ladies
- Scour and analyze the current benchmark brands and their product.
- Initiate and implement color direction, fabrics development with overseas offices.
- Design and create styles in the key active categories in tops, bottoms and lightweight outerwear.
- Create detailed tech packs of your designs for overseas offices.
- Communicate daily with overseas fabric and garment merchandising teams to accurately execute and implement your ideas, concepts and designs on time and accurately.
- Work with graphic artists to create prints and logo designs if appropriate.
- Consistently research, identify and share current industry designs trends, directions and market changes.
Job Requirements
CANDIDATE MUST HAVE :
- Minimum 5 years design experience in the men's or ladies market.
- Must be competent and proficient in tech design layouts, proportions and fit analysis.
- Advance photoshop illustrator competency and proficiency.
- Ability to meet deadlines and work well under pressure.
- A strong aesthetic sense, highly organized with excellent attention to detail and strong presentation skills.

To apply, please submit your cover letter and resume through Malakye.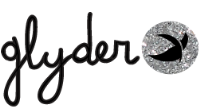 Date Posted: 11/20/2017
Men's Activewear Designer
United States

California

Santa Ana, CA

5 year(s)

Full-Time

Not Available