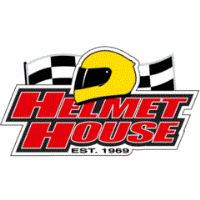 Date Posted: 4/18/2018
Product Manager
United States

California

Calabasas Hills, CA

4 year(s)

Full-Time

Not Available
Job Description
Helmet House, one of the power sports industry's leading helmet and apparel distributors, is in search of a Full-Time Product Specialist in our Calabasas Hills, California headquarters.

Purpose: Primary duties are to manage designs, development and communications with vendors and appropriated internal departments for the assigned apparel / non-helmet branded product projects and related tasks (ex: Tourmaster, Cortech,).

Key Responsibilities
1. General vendor relations and communications
2. Product development and vendor communications for assigned product projects start to finish including market evaluation, price point analysis, completive product review, sample review and follow-up, product hangtags, labeling, and packaging etc.
3. Assist in product testing and review of product samples
4. Help to develop and create product strategy and formulate general market research including product comparisons, competitor product studies, analyze trends and demographics
5. Product sample oversight and accountability for assigned product projects including organization, tagging, filing and sample purging
6. Provides product and marketing support to Sales, Art, and Marketing departments as needed
7. Quality control and production shipment inspection
8. Vendor return and warranty management
9. Responsible for developing and assuring that all technical product information and specifications are complete and accurate
10. Track return percentage ratios by vendor/product
11. Coordinate/manage vendor inspection of warranty products and organize product returns to the factory when requested by the vendor
12. Warehouse inventory production product review and inspection as needed
13. Facilitate international sample product shipments to vendors
14. Assist in the planning and preparation of key events ex: Sales Meetings, Tradeshows Dealer Promotions etc.
15. Participate in the presentation of new and current products at sales meetings
16. General product training for customer service, internal staff, sales force, and dealers
17. Proofread and proofing coordination of catalog pages, brochures, product packaging, hang tags and general printed materials
18. Provide barcodes and bar-code information to vendors and suppliers
19. Photo sample product coordination and management for studio, action and media photography
20. Reply to and communicate with consumers regarding product issues, comments, and requests
21. Work with sponsored athletes in advance of the race season and at the track when necessary.

This position interfaces with all product team members, art department, vendors, customer service, warehouse, sales, marketing, consumers, dealers and general Helmet House management.

This is a full-time position, M-F from 8-5 with great benefits.
Equal Opportunity Employer.

To apply, please submit your cover letter and resume with salary requirements via the Malakye Application link below.


Job Requirements
• Product Management, Sales, Business Administration and/or related Powersports industry experience
• Experience with working with International organizations is preferred
• Demonstrate a knowledge of and passion for the Powersports industry
• Cooperative attitude, a keen sense of urgency and detail oriented
• Must be a self-starter, effective "hands-on" manager and able to manage multiple projects simultaneously
• Must be able and willing to travel domestically and internationally when necessary
• Excellent written communication and organizational skills
• A valid motorcycle license and riding experience is preferred
• Working knowledge of Microsoft Office including Word, Excel, PowerPoint, and Adobe Acrobat (note: Adobe Illustrator and Photoshop is helpful)


Perks
Awesome benefits including Medical, Dental, Vision, 401k + match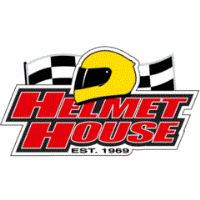 Date Posted: 4/18/2018
Product Manager
United States

California

Calabasas Hills, CA

4 year(s)

Full-Time

Not Available