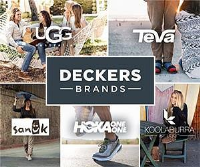 Date Posted: 8/14/2017
Associate Footwear Designer - Teva
United States

California

Santa Barbara, CA

2 year(s)

Full-Time

Not Available
Job Description
The Associate Footwear Designer is a passionate member of the Teva Design Studio with the creative ability to assist in the design of innovative product true to the brand DNA. The Associate Footwear Designer will support the design process in a collaborative work environment, assisting in the translation of briefs and knowledge of market trends into globally relevant, innovative, commercial designs. The Associate Footwear Designer will implement designs that capture new markets, increase consumer demand, and deliver on the design assignments in a timely manner.

Responsibilities:
• Apply market research, trend insight, and knowledge to interpret product briefs to select materials, and actively creates and presents new innovative concepts
• Assist with developing and creating illustrations and technical drawings for new design concepts and digital renderings of materializations in Photoshop and Illustrator, detailing concept, materials, and development specifications based on Teva design guidelines
• Contributes to multiple design projects from conceptualization to finished product, adhering to calendar deadlines while completing digital template guidelines
• Review prototypes in a timely manner and update tech packs to reflect agreed upon changes and modifications
• Collaborate with the development team to design products within specific pricing goals
• Create and ensure timely execution of tech/design packages ensuring all level of detail is accurate
• Collaborate and clearly communicate with Product and design team to ensure design objectives are reflected in the creation and execution of the product
• Assist with the preparation and presentation of design projects, clearly communicating design vision
• Adhere to design deadline in order to meet Critical Path (CP) dates
• Create or revise technical package, create accurate CADs and line art quickly and efficiently
Job Requirements
Education/Experience:
• Bachelor's degree in design or related field, or equivalent combination of education and experience
• 1 - 2 years related footwear design experience (or apparel, pending category assignment)
• Experience creating technical drawings

Demonstrated Understanding of Skills/Programs/Knowledge/Behavior:
• Proficiency in Microsoft Applications, MAC OS, Adobe Illustrator, and Photoshop, Romans CAD is a plus
• Developing ability to effectively prepare and present information in a visually compelling way; Ability to articulate creative concepts to a broad audience
• Working knowledge of current trends and the ability to interpret trends
• Highly motivated team player and self-starter
• Ability to translate and communicate visual concepts into clear, compelling presentations
• Verbal, visual, and written communication skills and problem-solving abilities.
• Ability to work effectively in complex global organizations
• Good project management and organizational skills; ability to multi-task in a fast paced environment, deadline and process driven; exceptional attention to detail.
• Knowledge of product design, construction techniques, and appropriate use of materials, including extensive knowledge and full understanding of product design including outsole construction techniques, last making, materials, color, etc.
• Working knowledge of interdependency between design and development processes; ability to conceptualize and translate from 2D to 3D

To apply, please submit your cover letter and resume through Malakye.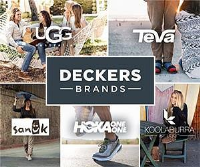 Date Posted: 8/14/2017
Associate Footwear Designer - Teva
United States

California

Santa Barbara, CA

2 year(s)

Full-Time

Not Available