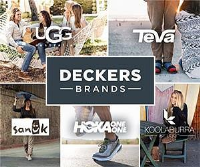 Date Posted: 12/6/2017
Interactive Designer - Teva
United States

California

Santa Barbara, CA

3 year(s)

Full-Time

Not Available
Job Description
The Interactive Designer is responsible for the look, feel, and key interactions for the Teva website. The designer will work collaboratively with all aspects of the marketing and brand design team and cross-functionally with the Ecommerce group.
The Designer will collaborate on feature enhancements and key consumer experiences that meet business goals and drive brand growth. He/she must have a strong focus on design and implementation of brand visuals using current web trends and standards. At the same time, the right candidate will be comfortable with solving real business problems via design. Best practices and design methods will be utilized to ensure the success of the projects. The designer will have the ability to create web experiences and features beginning from the requirements stage, through design and deployment at production.

The designer lives and breathes design – As excited about type design, color and layout as they are about technology with a strong understanding of HTML/CSS. He/she knows responsive design and is passionate about seeing designs work beautifully across devices. The designer executes interaction design and visual design as part of a multi-disciplinary team. The designer enjoys discovering new ways to do things and embraces new tools such as Sketch, Invision, and Zeppelin.
Flexibility, adaptability and the ability to learn quickly in various technical and creative environments, while delivering quality work by tight deadlines, are key attributes of this individual.
Job Requirements
Experience:
• 3+ years of experience designing for web
• 2+ years designing for mobile

Requirements:
• Experience driving design process across teva.com; from prototyping, to visual design, to iterating on live products based on internal feedback.
• Experience developing wireframes, storyboards, mockups, prototypes, and live products - from concept to final hand-off to development.
• Collaborate with team to collect and synthesize qualitative and quantitative feedback to inform and validate design decisions
• Translating brand requirements into interaction and visual design language
• Experience working across departments, and helping to define and refine design best practices for optimal efficiency and quality in user experiences.
• Strong portfolio demonstrating repeatable design process that results in simple and intuitive user experiences
• Self-driven to research interaction design and technology trends, continually driven to be cutting edge
• Solid understanding of navigation and UX/UI. Experience with user interface design patterns
• Highly motivated, team player, flexible, and a self-starter. Thrives in a collaborative, innovative, flexible and team oriented environment.
• Strong problem solving skills, approaches each project with solution oriented problem solving perspective
• Strong understanding of information architecture and user centered design principles
• Fluency with Adobe Creative Suite. Familiarity with Sketch, Invision, or Zeppelin a plus
• Strong understanding of HTML/CSS
• Familiarity with scrum/agile frameworks a plus

Responsibilities:
• Designs and executes all website assets including special digital initiatives. Building responsive, modular layouts (digital look-books, campaign and product launches, holiday storytelling, special events, style guides etc.)
• Continually evaluating and enhancing site experience; Teva.com additions, site improvements, re-designs, etc.
• Maintaining style guides, UX and UI documentation and assets for assigned products
• Oversees photo shoots driven by Teva.com and email needs
• Provides design direction and feedback on online ads and wholesale account requests
• Working within an agile/scrum process that supports creative design thinking, while meeting sprint deadlines

To apply, please submit your cover letter and resume through Malakye.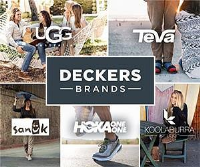 Date Posted: 12/6/2017
Interactive Designer - Teva
United States

California

Santa Barbara, CA

3 year(s)

Full-Time

Not Available