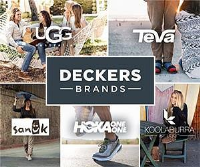 Date Posted: 4/24/2018
Wholesale Customer Service Representative
United States

Colorado

Denver, CO, Broomfield, Boulder

2 year(s)

Full-Time

Not Available
Job Description
Deckers is looking to add a Customer Service Rep to its team in Denver, Colorado.

Position Summary:
Provide courteous, friendly, and efficient customer service. Works closely with sales representatives to ensure accurate and timely order placement, management, and shipment. Maintains a specific territory of accounts based on sales representative assignments. Customer Service Rep I oversees orders from start to finish, anticipate problems, and troubleshoot accordingly.

Responsibilities:
• Builds and maintains a business relationship with cross-functional departments and dealers by providing prompt and accurate customer service. Represents the company in a positive and supportive manner at all times.
• Answers inbound calls from dealers, sales representatives, and in house departments in order to assist and research various questions in a timely manner
• Processes orders, returns, modifications, credit memos, and debit memos for dealers and sales representatives
• Maintains the order books for accounts in a predefined territory for a specific brand; Hoka One One, Teva, Sanuk, Koolaburra, and UGG
• Communicates order book status to sales in form of weekly, and monthly reports
• Partners with Customer Financial Services to release orders for processing as needed
• Communicates with DC to ensure accurate and timely shipping
• Continually advance product knowledge through required perpetual training and self-motivated training
• Works as a team member to achieve inside sales goals
• Adheres to policies regarding modification, cancellation, or return of any order in an effort to maximize profitability of the company
• Adheres to department policies (refer to policies manual)
• Assists other department Customer Experience team members on daily projects as required.
Job Requirements
• Bachelor's Degree preferred
• Minimum 2-4 years customer service experience
• Detail oriented
• Customer focused
• Proficient in Microsoft Applications
• Ability to learn new systems
• Excellent verbal and written communication skills
• Comfortable and flexible with changing priorities
• Punctual, reliable and responsible
• Strong work ethic
• Excellent problem solving abilities
• Ability to multi-task in a fast paced environment
• Strong organizational skills
• Highly motivated, a team player and motivated self-starter
• Experience working effectively in complex global organizations, satisfying the needs of diverse constituents, and often working under the pressure of competing and sometimes conflicting priorities

To apply, please click on the "External Application" link, and be sure to let us know you found this job on Malakye!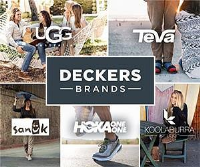 Date Posted: 4/24/2018
Wholesale Customer Service Representative
United States

Colorado

Denver, CO, Broomfield, Boulder

2 year(s)

Full-Time

Not Available