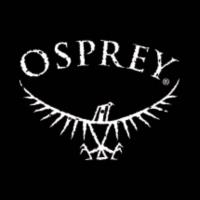 Date Posted: 11/17/2017
Production Artist
United States

Colorado

Cortez, CO

2 year(s)

Full-Time

Min Salary: $42300.00 - Max Salary: $54700.00 per Year
Job Description
Osprey Packs seeks service-minded, high energy, and all around fantastic team players to join our team in Cortez, Colorado!

Osprey's in-house Production Artist is part of the Creative Team and works in conjunction with the creative, marketing and sales teams to assist in the creation of strategic and conceptual communications that are aligned with the Osprey brand and vision. This position has a keen eye for detail along with a healthy mix of creative and technical skills makes the production artist a key part of the creative team. Strong typographic and layout skills, strict attention to detail, and outstanding organizational, project management, file-organization and archiving skills are a must.

Core responsibilities include collaborating with Creative Director, Graphic Design, copywriting, photo/video and project managers on all Osprey internal design projects, creative/production delivery, management of creative assets to ensure the timely and successful delivery of all Osprey communications. This role will take on designs during the final stages of development to ensure accuracy and prepare them for print or digital publication.
Job Requirements
Education and Experience:
- Education: Bachelor's degree in Graphic Design or Visual Communication
- Experience: Minimum of 2 years' experience in a graphic design, advertising, or marketing environment
- Portfolio of completed graphic designs and creative projects
- Expert knowledge and demonstrated skills in relevant design and project management software such as the Adobe Creative Suite, Microsoft Office and HTML design
- Demonstrated ability to solve technical file production issues such as color and file corruption and application discrepancies
- Fine art skills, web design and multimedia design experience a plus
- Strong understanding of prepress and printing processes and terms
- Excellent written and verbal communication
- Strong organizational and timeline skills
- Ability to work independently and within a team
- Outdoor recreational experience a plus
- Ability to work flexible and extended hours in order to complete projects
- Flexible, deadline-oriented, handles project-based criticism well.
- Able to plan, concept and finalize projects on time.
- Maintains current knowledge of industry trends (outdoor and design)
- Knowledge in photography and post production
- Impeccable attention to detail
- Travel: Ability to travel as needed
- Physical Ability Evaluation:
* Level II Work Steps: The Team Member will be expected to: perform physical activities involving extended periods of lifting, walking, standing, reaching, and bending over, lift 40 pounds overhead without assistance; work in an office environment for extended hours of sitting, performing PC and other desk-related functions

Additional Requirements:
- Hands-on experience with graphic design software and image editing tools (e.g. Photoshop and Adobe Illustrator)
- Basic knowledge of HTML and web development systems
- An ability to manage multiple projects and meet deadlines
- Creativity skills with attention to detail
- Additional qualification in Graphic Design is a plus
- Manage production deadlines for large projects involving multiple contributors

Other duties as assigned. The above is intended to describe the major responsibilities and requirements for this position. It is not to be construed as an exhaustive statement of all duties, responsibilities or requirements.

To apply, please click on the "External Application" link, and be sure to let us know you found this job on Malakye!
Perks
We offer employer paid medical, dental and life insurance; 401(k) participation after 90 days; paid time off equivalent to 14 days in a 12-month period; and a medley of other perks.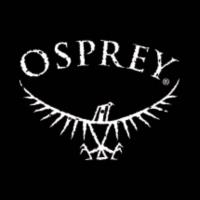 Date Posted: 11/17/2017
Production Artist
United States

Colorado

Cortez, CO

2 year(s)

Full-Time

Min Salary: $42300.00 - Max Salary: $54700.00 per Year