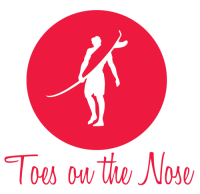 Date Posted: 8/14/2018
Floor Manager / Key Holder
United States

California

Laguna Beach

3 year(s)

Full-Time

Not Available
Job Description
Toes on the Nose, located in the heart of Laguna Beach, has an immediate opening for of a Floor Manager / Key Holder to join the team. We're looking for someone with experience in specialty retail and who's all about our brand.

About Toes on the Nose //
Toes on the Nose surf apparel company was established in 1992 in Laguna Beach, California with the mission to define its image through the definitive soul and artful style of longboarding.

Position Summary //
Toes on the Nose lives everything water related, enjoying and teaching the active lifestyle to others. We are looking for someone that is ready to join the Lifestyle! The Retail Sales Associate – Key Holder is an important role in the company, since they are responsible for spreading the stoke to others in the retail environment. We are looking for an individual who is dedicated to making every customer feel important, is a team player, communicates well with others and has strong leadership capabilities.

Position Responsibilities & Duties //
• Customer Service focused at all times
• Act as Shift Manager, when necessary
• Assisting in facilitating, promoting, and shift-supervising all aspects of customer service
• Leading by example while driving overall store performance
• Motivating teammates to strive to attain daily sales and operational goals
• Help with supervising sales and support staff, as needed
• Assisting with merchandise presentation
• Inventory management
• Maintain store appearance and visual merchandise standards.
• Be a team player and contribute to the store success.
Job Requirements


Job Requirements
Position Qualifications //
• Strong desire to be a part of the Toes on the Nose team and culture!
• At least 1 year of previous retail experience is recommended but not required.
• Excellent customer service skills
• Comply with all policies and procedures outlined in the Toes on the Nose employee handbook
• Capable of working on sales floor for extended periods of time
• Ability to climb, reach, bend, and lift up to 40 pounds occasionally on both the sales floor and in the stockroom
• Demonstrates personal discipline and punctuality

To Apply // Please submit the following through Malakye:
1.) Brief cover letter stating why you want to work for Toes on the Nose
2.) Resume
3.) Please include any other pertinent info that make you a great fit for this role, including hobbies and any extra-curricular activities.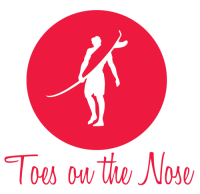 Date Posted: 8/14/2018
Floor Manager / Key Holder
United States

California

Laguna Beach

3 year(s)

Full-Time

Not Available