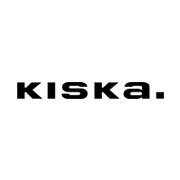 Date Posted: 12/12/2017
Project Manager
United States

California

Murrieta, CA

3 year(s)

Full-Time

Not Available
Job Description
KISKA Inc.
PROJECT MANAGER - Murrieta, CA

In this role, you will flex your creative muscle and support communication design activities by acting as the communication and planning hub between our creative team and our clients. If you're a skilled project manager looking for the next step in your career this is the ideal opportunity.

Your sole purpose? To keep projects on track! That means you will direct the creative team in all organizational matters relating to scheduling, setting milestones, budgeting, supplier relations and resource booking. You'll also be planning ahead, identifying and solving contradictions, overbookings, misunderstandings and all of the other fun challenges that come up during complex projects!

SUMMARY
Under minimal supervision, the Project Manager works directly with both the creative and client teams; responsible for managing all projects towards their successful completion, both qualitatively and quantitatively.

ESSENTIAL DUTIES AND RESPONSIBILITIES

• Manages the operational support team within an extremely creative and fast paced environment.
• Drives project timelines, follows up on action items, instructs team members of their roles/responsibilities and holds them accountable for deliverables, holds team to projected milestones, etc.
• Provides status updates and makes recommendations to management related to projects, next steps, deliverables, milestones and drives to completion.
• Balances the creative desire of the Designers with the needs of our clients, prioritizing workloads to achieve excellent results for everybody.
• Manages the basic office operations and administrative duties while identifying process improvement opportunities.
• Assists the Senior Designers with the coordination of activities and information gathering during all stages of the project life cycle.
• Manages and runs internal operational meetings and external client meetings.
• Manages project team in handling project related issues.
• Communicates with client to gather project requirements and delegates projects out to the project teams.
• Coordinates and manages domestic and international travel for all staff members, agreeing both vacation and work related travel.
• Manages project documentation and tracking of project throughout scope, plans and reports.
• Promotes and enforces KISKA method to ensure both efficiency and effectiveness.
• Will be a fundamental part of the wider KISKA management team, helping to maintain and develop the excellent team spirit.
• Performs other duties as assigned which may include, but is not limited to processing project definitions, budget tracking, organizing meetings / conference calls, electronic / physical document filing.

SUPERVISORY RESPONSIBILITIES:
May have two direct reports in the future.

CONTACTS:
Internal: Creative Team, Leadership Team, President.
External: Client Executive Team and the Managers and Directors of Marketing, Sales, Events, Media and PG&A Departments, Potential Clients.

To apply, please submit your cover letter, resume, and portfolio / link via the External Application Link below.
(A new tab or browser window will open, taking you off Malakye to continue the Application process.)

LOCAL CANDIDATES ONLY.
NO PHONE CALLS, FAXES OR DROP-INS.

RATE OF PAY IS BASED UPON EXPERIENCE.

If you are a qualified individual with a disability or a disabled veteran, you have the right to request an accommodation as a result of your disability. To request an accommodation, contact an HR Representative.
Job Requirements
EXPERIENCE REQUIREMENTS:
Generally requires a minimum of (3) to five (5) years of progressively responsible experience in a creative agency environment (also see below Education Requirements). Required proficiency in Microsoft Office Suite. Motorcycle / motorsports industry experience is strongly preferred.

EDUCATION REQUIREMENTS:
High school diploma required, Degree level strongly preferred (minimum 10 years' experience without Degree).

OTHER SKILLS AND ABILITIES: Generally requires the ability to demonstrate the following:
• Excellent decision making skills
• Excellent delegation skills
• Excellent prioritization skills
• Excellent negotiation skills
• Solid leadership skills
• Excellent organizational skills
• Ability and confidence to manage conflict, when it arises
• Excellent written and verbal communication skills; ability to draft and proofread business communications
• Personable, presentable and articulate
• Confidence in ability to adapt to a changing environment and good team working skills
• Punctual, driven and detail-oriented
• Ability to multi-task in a fast-paced, deadline driven and constantly changing environment
• Must be internal and external customer focused
• Strong interpersonal skills with the ability to use tact and diplomacy; musts be a team player
• Analytical abilities
• Must be self-motivated with ability to use own initiative

JUDGEMENT / REASONING ABILITY: Ability to recognize discrepancies and resolve problems quickly using sound judgment, poise and diplomacy. Requires ability to use judgment and reasoning skills, and determine when issues need to be escalated.

PHYSICAL DEMANDS:
The following physical demands are generally representative of those that must be met by an employee to successfully perform the essential functions of this job. Reasonable accommodations may be made to allow differently-abled individuals to perform the essential functions of the job. While performing the duties of this job, the employee is regularly required to see, talk, hear and speak; sit, stand and walk; use manual dexterity in hands and fingers; reach with hands and arms; kneel, bend and stoop; and.

Ability to lift, move, carry up to 35 pounds <5% daily
Able to sit at a desk and use/view computer 90% daily
Able to talk, hear and speak into a telephone 60% daily
Able to stand, walk, bend, stoop, twist, squat 20% daily

WORK ENVIRONMENT:
In general, the following conditions of the work environment are representative of those that an employee encounters while performing the essential functions of this job. Reasonable accommodations may be made to allow differently-abled individuals to perform the essential functions of the job within the environment.
• Noise in the work environment is generally considered low to moderate.
• Fast-paced environment with multi-level distractions
• Professional, yet casual office work environment
• Ability to work extended hours as required
• Ability to travel if needed; travel is minimal in this position.

REQURED PREHIRE SCREENINGS:
• Criminal - Felony and Misdemeanor 7 Years
• National Criminal Data Base 7 Years
• Social Security Verification
• Driving Record
• NDOT Drug Screen
Perks
We offer a comprehensive benefits package, including medical, dental, vision, short/long term disability, basic group/voluntary life insurance, voluntary worksite benefits and 401K.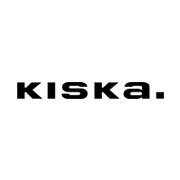 Date Posted: 12/12/2017
Project Manager
United States

California

Murrieta, CA

3 year(s)

Full-Time

Not Available