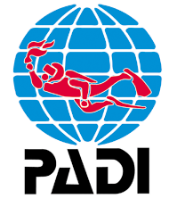 Date Posted: 12/12/2017
Video Editor - Global Brand Marketing
United States

California

Rancho Santa Margarita, CA

3 year(s)

Full-Time

Min Salary: $75000.00 - Max Salary: $80000.00 per Year
Job Description
PADI, the global leader in Scuba Diver Training, is seeking a passionate, creative and talented VIDEO EDITOR to work on a full-time basis at our corporate headquarters in Rancho Santa Margarita, CA. PADI offers its employees a unique culture centered around an active lifestyle, fun and hardworking colleagues, interesting work, competitive salary and outstanding benefits. We are an amazing company searching for amazing people to join our team!

Reporting to the Director, Global Brand & Product Marketing, As part of the production team, editors are critical to the successful outcome of our projects and we will rely on your creativity and talent to produce innovative and engaging work. Our ideal candidate will come from a background in editing for film or broadcast who would be looking for an opportunity to share your passion for work, dedication to quality and drive to succeed. You will have the opportunity to contribute to both the early stages of the creative process and help create and mold content that will define and shape the PADI brand. We're looking for individuals who consistently strive to raise the bar and push their own creative limits, learn new techniques, and incorporate new ideas in coming up with original designs that solve the creative brief. This is an exciting opportunity for an editor, with a passion for creating powerful brand stories.

The Video Editor will:
• Edit raw footage from original productions, re-cut assets delivered from various partnerships, divers and members, and add visual flair with motion graphics when needed.
• Customize content to platform specifications and conduct regular research about evolving video specifications.
• Execute compelling branded short form video content for the web and other digital platforms.
• Adapt to PADI's unique approval process which includes training and regional office feedback Revisions are to be expected.
• Maintain proper file structure and naming conventions allowing for future edits.
• Contributes and executes ideas to the creative direction of every creative brief
• Embraces new technologies and concepts in workflow
• Attend weekly/bi-weekly team meetings to brainstorm and go over current projects, inspire and share new ideas
• Pre-production:
o Collaborate with creative team to conceptualize and develop intriguing brand videos
o Successfully manage projects from inception to completion and ensure all creative video deliverables are completed efficiently and on-time with accuracy
• Assist in Production of shoots as needed
• Post Production
o Edit multiple videos weekly, creating intriguing visuals, transitions, and stories
o Illustrate, animate, and composite multiple forms of imagery within After Effects or like program
o Export final edits with color correction, sound mixing, titling and mastering
o Help develop and carry out social media video campaigns
• Strong writing skills and a sense of story construction
• Providing quality assurance on creative deliverables
• Build and maintain a team rapport with creative team personnel and global marketing team

Founded in 1966, PADI has grown consistently through our 51 years in business, continually raising the bar for the industry we are all so passionate about. We know who we are as a company but never let that hold us back from reinventing ourselves and keeping our mission modern and relevant. One thing that stays consistent is our mission to be "The Way the World Learns to Dive". PADI certified our 25 millionth diver in 2016, an achievement no other scuba diving agency can claim.

PADI strives to create a work environment that respects individual contribution while maintaining a strong team approach for successful execution of business objectives. The executive team believes in a work-life balance that enables employees to meet their personal and family needs with flexible hours and an extensive benefits plan.

PADI has been voted an Orange County Top Workplace in 2008, 2009, 2010, 2011, 2012, 2013, 2014, 2015 and 2016.

PADI is an Equal Opportunity Employer. In addition to flexible work hours, including a 9/80 work week which provides all participating employees with every other Friday off; the company also offers robust benefit plans at little cost the employee, and a wellness program with rewards for participating employees. Among the highlights at our Orange County headquarters are multiple break rooms, including a large one with a pool table, a ping-pong table, vending machines and books for leisure reading. Recreational amenities include an on-site gym, half basketball court, an on-site swimming pool and shower-equipped locker rooms. Our employees also benefit from generous time off and a 401(k) with match.

If this job sounds interesting to you and you meet these requirements described above we'd like to get to know you! Please submit your resume & salary requirements through Malakye. To learn more about our company visit us at www.padi.com.
Job Requirements
Our ideal candidate will have the following experience, demonstrated skills, and education to qualify for the role:
• At least 3 years of digital video editing experience working in a busy multimedia company or similar environment
• Bachelor's degree or 5+ years related experience and/or training; or equivalent combination of education and experience.
• Field experience and training using video production and editing systems, preferably on Mac computers, with associated peripherals and applications, preferred
• Experience using photo and image editing programs, preferably on Mac computers, with associated peripherals and applications, preferred.
• At least 3 years' experience of working in a post-production house, advertising agency or mid-large size brand.
• You will have a passion for creating dynamic, imaginative, creative and effective projects and be fluent in (preferred) Final Cut Pro, Adobe Creative Suite (especially Premiere and After Effects) with a broad understanding of the workflow for artwork for motion graphics.
• Proficiency in Final Cut Pro, Avid or Premiere. Knowledge of Adobe Creative Suite including After Effects, Photoshop and Illustrator is a plus.
• Comprehensive understanding of editing file structures and A/V formats and compression.
• Ability to learn fast, take direction and maintains effective time management skills to be able to juggle many projects simultaneously
• Work well under pressure
• Meets critical deadlines under changing conditions
• Have passion for visual aesthetics and storytelling
• A wide breadth of knowledge in the techniques and processes of digital filmmaking is a plus – NLE editing, 3D software, cameras and lenses
• Highly organized, energetic, and positive in the face of large workloads
• Excels in a team environment, ability to build/maintain positive relationships through strong collaboration efforts
• Strong understanding of the theory and aesthetics of graphics creation, color correction and audio mixing.
• Design/Agency/VFX/Advertising or Studio background is a bonus.
• General Advertising industry knowledge.
• Dive industry knowledge, awareness and understanding
• Experience in underwater video production
• Ability to lift 50 pound objects for production equipment storage and transport

NOTE: Only candidates who have a show reel demonstrating their abilities in the areas noted above should apply for this position.

To apply, please submit your cover letter and resume through Malakye.com
Perks
9/80 flexible workweek, low cost robust health benefits, 401k w/discretionary match, 3 weeks accrued vacation, 13 paid holidays, fitness center, pool onsite, scuba lessons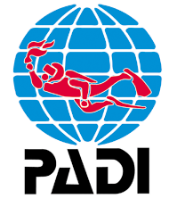 Date Posted: 12/12/2017
Video Editor - Global Brand Marketing
United States

California

Rancho Santa Margarita, CA

3 year(s)

Full-Time

Min Salary: $75000.00 - Max Salary: $80000.00 per Year