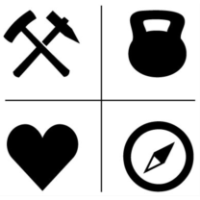 Date Posted: 3/14/2018
Key Account Manager
United States

California

Santa Ana, CA

3 year(s)

Full-Time

Min Salary: $70000.00 - Max Salary: $85000.00 per Year
Job Description
QALO is seeking a Key Account Manager in Santa Ana, CA.

The Key Account Manager will support multiple key accounts within the United States region. The role will support sporting goods, outdoor and military accounts. The Key Account Manager will help create strategic plans that align with the company goals and objectives. Additionally, she/he will ensure that goals and objectives are achieved within a planned budget.

General Roles & Responsibilities:
- Work closely with Sr. Director of Sales and rep groups to evaluate/develop strategic plans for key accounts including meeting presentations, product sell in, marketing, merchandising and forecasting.
- Display strong business acumen and retail math abilities to drive the top and bottom line number for key accounts.
- Support channel growth and profitability by assessing and building on areas of momentum; capitalize on product/pricing opportunities and course correct with innovative sales tactics to improve sales performance within each key account.
- Support strategic channel sales plan for complex retail accounts leveraging account insight and goals to achieve sales targets and align with brand and category objectives.
- Assist with channel budget, forecast and profitability goals.
- Collaborate with marketing and retail activation partners to drive sell through programs at key accounts.
- Deliver on time reporting and forecasting for all required reports and documents to appropriate parties.
- Work with Sr. Director of Sales to resolve all customer compliance issues regarding freight claims, charge-backs, shipping violations, RTV and DFA.
- Gather feedback from key accounts pertaining to future product development and provide to Sr. Director of Sales.
- Review and understand key account performance by channel (sales by channel, key account, product mix, etc.)
- Provide input to the Sr. Director of Sales on the development and adjustments of the forecast based on key account performance.
- Support necessary conference calls and presentations with key accounts.
- Communicate merchandising story and strategy to key accounts.
- Attend key account events and trade shows.
- Review key account decisions with Sr. Director of Sales and VP of Sales
- Review quarterly plan with Sr. Director of Sales prior to start of each quarter and actively drive key account execution within the quarter.
- 40-50% travel required based on seasonal demands (key account meetings, rep meetings, tradeshows).
Job Requirements
All Individual Contributors will need to demonstrate competency in the following areas:
- Flexibility (like touching your toes)
- Respect for Others
- Job Knowledge (that's a given right?)
- Don't be a jerk
- Local Market Knowledge
- Take initiative
- Organization and planning skills
- Leadership/Mentoring
- Embrace the QALO community
- Dependability
- Judgment(preferably good)
- Communicativeness (We think that's a word)
- Be Efficient
- Show no fear on an office party dance floor
- Have personality and keep it
- Know our customers
- Own your role
- Integrity
- Be yourself, that's okay here
- Results Oriented

Skills/Abilities to:
- Organize and prioritize workload and manage time to accomplish varied activities.
- Hold yourself accountable to the list of QALO Core Values
- Establish and cultivate business relationships with managers, peers and new accounts.
- Work effectively using discretion, good judgment, and initiative in a fast-paced, multi-tasking environment
- Demonstrate excellent time management and organizational skills and with a critical attention to detail
- Demonstrate a strong customer focus and sense of urgency to business needs to improve QALO as a whole
- Communicate effectively both in writing and orally
- Plan, organize and adjust workload to meet priorities and deadlines
- Exercise judgment and initiative within company policies and guidelines
- Proficient in Microsoft Office.

BASIC QUALIFICATIONS:
- BA or BS degree in Sales/Marketing/Business or equivalent training in business or sales management preferred
- 3-5 years of successful direct selling experience
- Equivalent combination of education and experience
- Extensive key account management experience

PREFERRED QUALIFICATIONS:
- 3-5 years key account management experience
- Experience working with Key Accounts within the desired channels (Sporting Goods, Outdoor and Military) accounts.
- Dick's Sporting Goods, Academy Sports, Hibbett Sporting Goods, REI, Bass Pro Shop, Cabela's
- NEXCOM, Coast Guard, Marines, AAFES
- Strong Comprehension of retail math, sell through metrics/data and account reporting
- SAP B1 experience

To apply, please submit your cover letter and resume through Malakye.com.
Perks
Medical, Dental, Vision, 401k, Generous PTO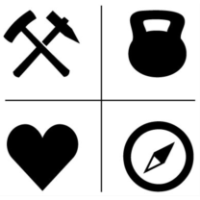 Date Posted: 3/14/2018
Key Account Manager
United States

California

Santa Ana, CA

3 year(s)

Full-Time

Min Salary: $70000.00 - Max Salary: $85000.00 per Year