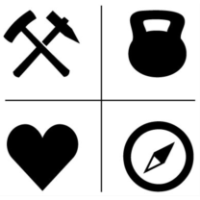 Date Posted: 5/22/2018
Sales Account Coordinator
United States

California

Santa Ana, CA

2 year(s)

Full-Time

Min Salary: $45000.00 - Max Salary: $55000.00 per Year
Job Description
QALO is seeking a Sales Account Coordinator in Santa Ana, CA.

This position is responsible for serving as the primary business support for QALO's international distributors, as well as accounts within a domestic sales channel. The AC is expected to consistently provide excellent customer service to accounts, as well as represent client needs and goals within the organization to ensure quality, collaboration and efficiency. In addition, the AC will/should build relationships with clients to encourage new and repeat business opportunities.

Responsibilities:
- Sales: Service the assigned account base through regularly scheduled product presentations and service calls. Solicit and submit orders from the assigned account base for each booking deadline. Track product performance (e.g. net sales, sell-through, inventory turn, gross margin, profit dollars).
- Sales Team Support: Utilize internal tools (SAP, Tableau, Trello, etc.) to track order status, optimize inter organizaton communication, provide accurate realtime updates, forsee potential delays and problem solve to create efficieny.
- Account Management: Manage the above account base's business with product performance analysis and objective business planning. Facilitate business planning with accounts: review inventory performance (net sales, turn, margin, QALO profitability) and resources. Ability to use computer as selling and planning tool
- Communication: Provide two-way communication between QALO and accounts. Deliver the appropriate QALO corporate objectives and provide account feedback to Management. Provide manager(s) with pro-active and timely information on account issues, product issues, competition, marketplace activity, and consumer response. Communicate issues and resolutions with a sense of urgency using most appropriate medium (verbal and/or written communication).
- Account Relationships: Establish and cultivate valued business consultant type relationships with key retailer personnel (e.g. senior managers, merchandise managers, buyers, and logistics) in order to influence and execute QALO's strategic direction with these accounts
- Represent QALO professionally and in a manner that is consistent with QALO Core Values
- Demonstrate an ability to cooperate with the other departments for successful completion of client projects
- Adhere to current QALO policies, procedures, products, programs and services
- Maintain hardcopy and electronic personal and department filing
- Other special projects and responsibilities as assigned
- Execute administrative tasks assigned by direct report.
Job Requirements
Skills/Abilities to:
- Develop and execute business plan
- Organize and prioritize workload and manage time to accomplish varied activities.
- Establish and cultivate business relationships with managers, peers and new accounts.
- Work effectively using discretion, good judgment, and initiative in a fast-paced, multi-tasking environment
- Demonstrate excellent time management and organizational skills and good follow-up skills with a critical attention to detail
- Demonstrate a strong customer focus and sense of urgency to business needs
- Communicate effectively both in writing and orally
- Plan, organize and adjust workload to meet priorities and deadlines
- Exercise judgment and initiative within company policies and guidelines

BASIC QUALIFICATIONS:
- BA/BS degree in closely related field is desirable; and/or commensurate work experience.
- A minimum of 2-4 years experience in account management, and/or sales/customer service related role is preferred.
- SalesForce & SAP B1 experience (Preferred)

To apply, please submit your cover letter and resume through Malakye.com
Perks
Medical, Dental, Vision, FSA, DCFSA, 401k, Generous PTO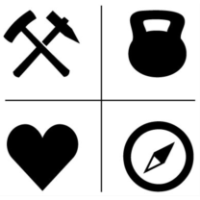 Date Posted: 5/22/2018
Sales Account Coordinator
United States

California

Santa Ana, CA

2 year(s)

Full-Time

Min Salary: $45000.00 - Max Salary: $55000.00 per Year